Car Inspection Laws in Oklahoma
Federal law repealed an earlier nationwide requirement for vehicle inspections in response to the 1977 Clean Air Act, instead leaving it to each state to enact its own vehicle inspection laws. While many states still require these annual inspections to help prevent unsafe vehicles from becoming dangerous to others on the roadways, many states have dropped safety inspection requirements. Today, only 14 states require annual safety inspections while another 4 require biannual inspections. Nine states require emissions tests in all parts of their states, while 22 others require emissions testing in urban areas with poor air quality.
If you're new to Oklahoma or thinking about moving to the Sooner State, you might be wondering about Oklahoma's car inspection laws. Before you become an Okie, it helps to know what to expect. Does Oklahoma still require inspection stickers for resident drivers?
"A Process That Has Outlived its Time"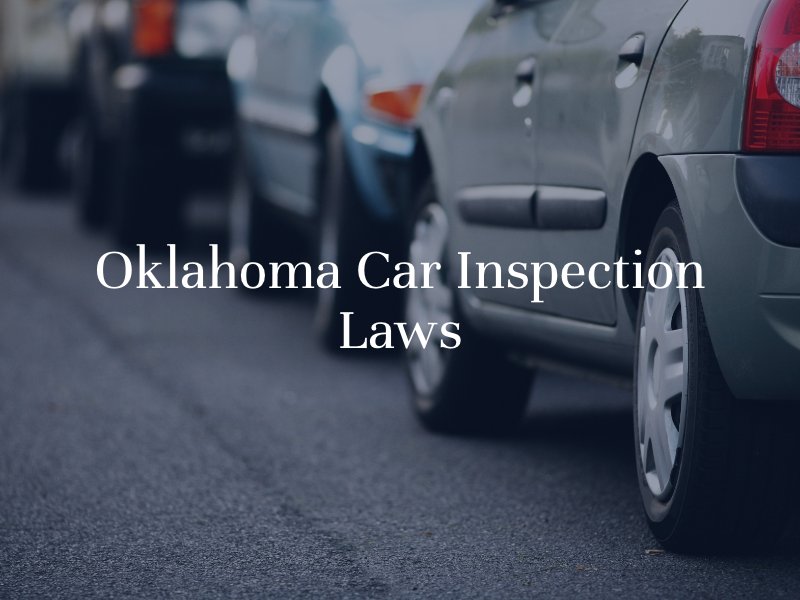 In 2001, the Oklahoma legislature signed House Bill 1081 into law under then-governor Frank Keating, a bill that ended the state's previous requirement for annual vehicle safety inspections. Keating pronounced the process as having outlived its time, thanks to improved safety features on modern vehicles. According to the Department of Public Safety, in the late 1960s, as many as 20% of collisions occurred due to unsafe vehicles. By 2001, experts estimated the number at fewer than 5%. What's more, safety experts were unable to demonstrate that the required inspections improved safety or lowered accident rates. It was also a growing challenge for Oklahoma residents to find garages willing to perform inspections that were not financially profitable for them.
VIN Inspections For Newcomers to the Sooner State
While annual vehicle safety and emissions inspections have not been required in Oklahoma for decades, the state does require new residents' vehicles to pass a VIN inspection in order to register their cars in Oklahoma for the first time. This check ensures that the car rightfully belongs to the owner and isn't a stolen vehicle. VIN inspections are fast and inexpensive, typically costing less than $5.00.
Should I Still Have a Vehicle Inspection in Oklahoma?
While the state of Oklahoma no longer requires vehicle inspections beyond the initial VIN inspection for first-time car registrants, it does offer incentives for green-conscious drivers. Motor vehicles play a significant role in increasing poor air quality, but a few simple solutions can reduce the problem. Oklahoma residents benefit in the following ways by driving an eco-friendly vehicle:
Oklahoma provides tax credits for alternative fuel-powered vehicles, including electric cars, hybrids, plug-in hybrids, diesel-powered vehicles, and alternative fuel vehicles

Oklahoma offers an ethyl alcohol tax exemption

There's an Oklahoma biofuels tax exemption

Oklahoma has a natural gas CNG rebate program
Many Oklahoma residents consider these financial perks as welcome bonuses while focusing on reducing carbon emissions in the Sooner State.
Monitoring Your Own Vehicle Safety Standards
Though Oklahoma no longer requires annual vehicle safety inspections, the state encourages residents to have routine maintenance and safety inspections performed on their vehicles for their own safety and peace of mind. Monitoring your own vehicle's safety can mean checking the following:
That the horn works properly

That all lights function properly

That tire pressure is at the correct level

That license tags and rearview mirrors are affixed properly
Those Oklahoma residents with mechanical know-how can also self-monitor their vehicles by ensuring the following, or having routine inspections:
Fluids are all at the correct levels for the vehicle

The air filter is clean

The brakes are in good working order

The tires are regularly rotated

All equipment functions properly, including spark plugs, belts, and battery
By keeping a vehicle in top working order, it not only reduces emissions but also lowers the risk of an accident. Just ask our Oklahoma City personal injury attorneys!