Oklahoma City Car Accident Attorney
A car accident can be distressing and devastating for everyone involved. You may suffer serious and debilitating injuries that require expensive medical care, as well as property damage that puts your car in the shop. In the worst car accident injury cases, you might also suffer the devastating loss of a loved one.
If this is the case, please visit our expert Oklahoma City wrongful death attorney page.
At Dan Davis Law, we can help you cut through the hassle of a car accident injuries or damage claim and fight for justice and fair financial recovery. We can connect you to the legal resources, medical providers, and information that you need to get your life back on track. Know your rights and contact our law firm and speak to an Oklahoma car accident lawyer today for a free auto accident consultation.
Oklahoma City Car Accident Resources:
Why Choose An Oklahoma City Car Accident Injury Lawyer From Dan Davis Law?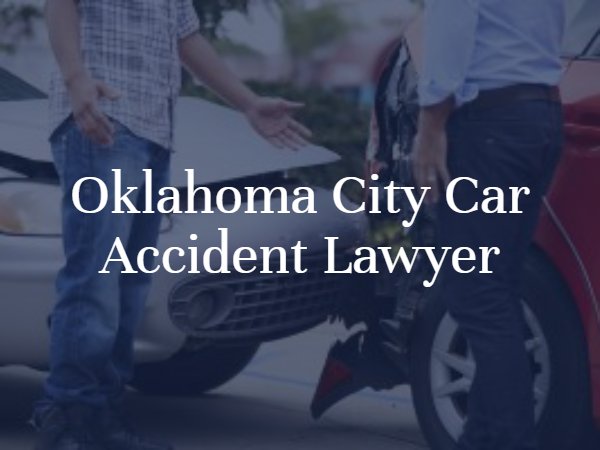 Our auto accident attorneys have over 25 years of experience representing individuals and client families in these types of insurance claims and lawsuits.
Our Oklahoma City injury attorneys are experts, attentive, caring, and good listeners. First and foremost, we are a law firm here to help you and your family get through a difficult time. Our law firm was founded on a passion for helping others, unlike most insurance companies.
Your car accident injury lawyer will operate on a contingency fee basis, meaning he or she won't get paid unless you do. We keep our personal injury and accident attorney's fees reasonable and affordable.
When to Call Our Oklahoma City Car Accident Attorneys?
It is not a legal requirement to hire an accident lawyer to represent you during an Oklahoma car accident case; however, it can make an important difference in the outcome of your case, and your experience during the legal process and dealing with insurance companies. You may not understand how to navigate Oklahoma car accident claim state laws and could make a mistake that hurts you and your family's ability to recover financial compensation. Our law firm, on the other hand, has the training and experience to do what must be done to achieve a positive case result on behalf of our accident victims.
The sooner you call an attorney after a car accident the better. Though legally you have up to two years to file a claim in Oklahoma, it's best to have an attorney advocating for you right from the beginning. Your attorney should be ready to file a claim on your behalf while the evidence is still freshly collected and before any of it becomes lost or destroyed. Call an attorney as soon as possible if you experience any of the following:
A significant injury from a car accident

An accident in which it's difficult to establish who is at fault

A crash involving a pedestrian, bicycle, or motorcycle

An accident with a truck

You disagree with a police report 

A collision in a school or construction zone

A crash involving an underinsured or uninsured driver

An insurance company isn't cooperating or is providing unclear answers to your questions
What to Provide to Your Lawyer to Help Your Case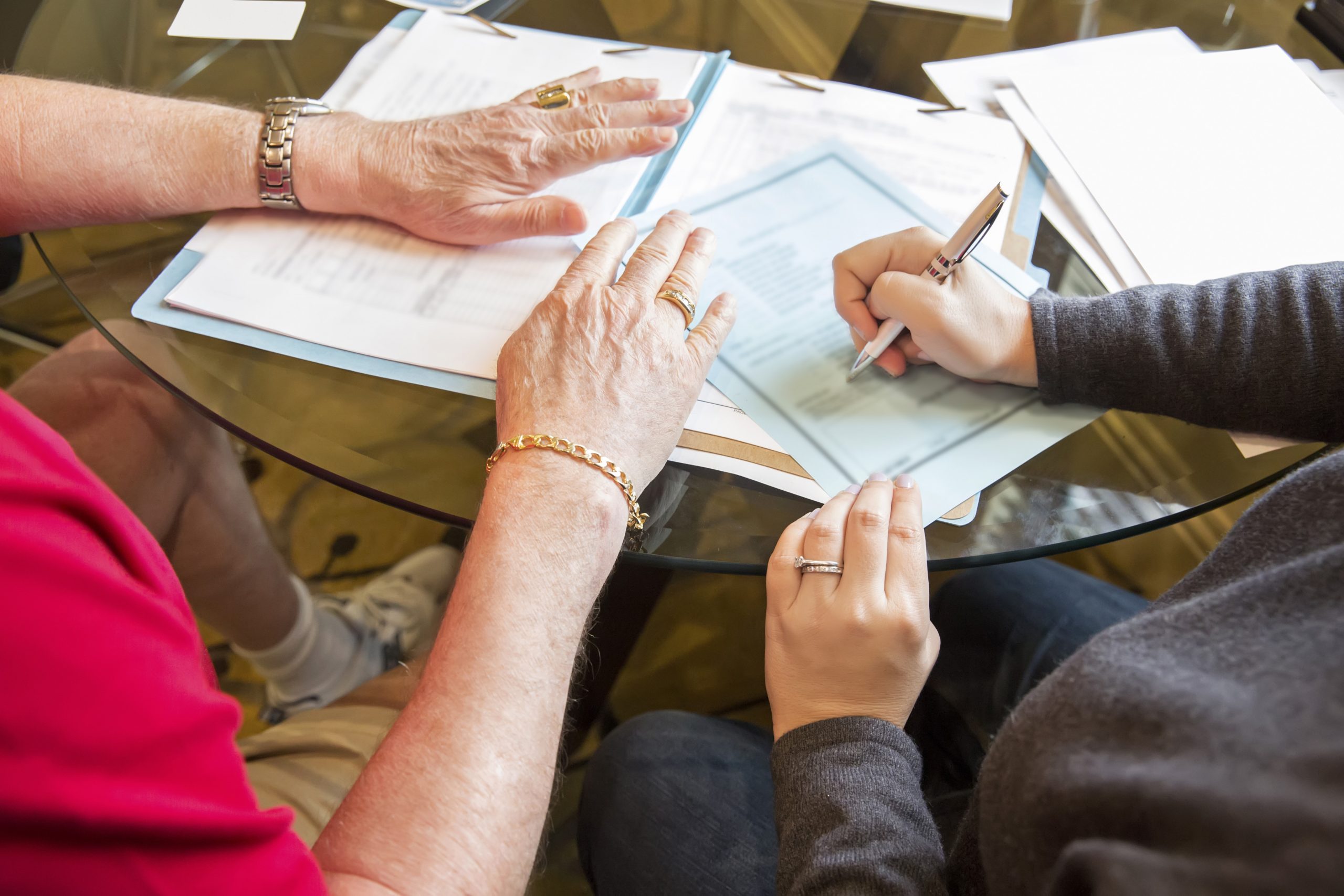 You can help your lawyer get to work immediately on investigating your case and developing the best strategy for optimal results by having the following information ready:
Police reports

Medical reports

Contact information for all parties involved

Witness statements if you have them

Photos of the scene and the involved cars

A detailed account of what happened in your own words
You need a knowledgeable attorney to investigate all aspects of your case and develop a winning strategy for your claim. Remember, a claim is made against an insurance company with the goal of a payout or settlement. If a demand letter and negotiations through an attorney don't work, the next step is a lawsuit.
What Are the Common Causes of Auto Accidents in Oklahoma?
According to Oklahoma Public Safety, there were 61,739 Oklahoma car accidents in 2020, including 602 fatal accidents and 1,700 that caused serious auto accident injuries. In fact, Oklahoma City had the highest number of car accidents out of all cities in the state (16,280). Almost all of these car accidents could have been prevented with appropriate and reasonable care by drivers and other parties.
Preventable driver errors and mistakes cause the majority of car accidents in Oklahoma City. Some of the most common causes include:
Distracted driving
Texting and driving
Drunk driving
Speeding
Red-light running
Reckless driving
Unsafe lane changes
Failing to yield the right-of-way
Inexperienced drivers
Vehicle design defects
Responsibility As An Oklahoma City Driver
These careless driver behaviors and issues can also cause vehicle, motorcycle, bicycle, and pedestrian accidents in Oklahoma City. It is a driver's responsibility to avoid breaking laws and taking other actions behind the wheel that put others at risk. This includes both negligence (a lack of reasonable care) and recklessness (actions taken with a wanton disregard for the safety of others). If a driver is negligent or reckless and this causes a crash, auto accident victims have the right to pursue compensation for their suffering.
What to Do Immediately After a Car Accident In OKC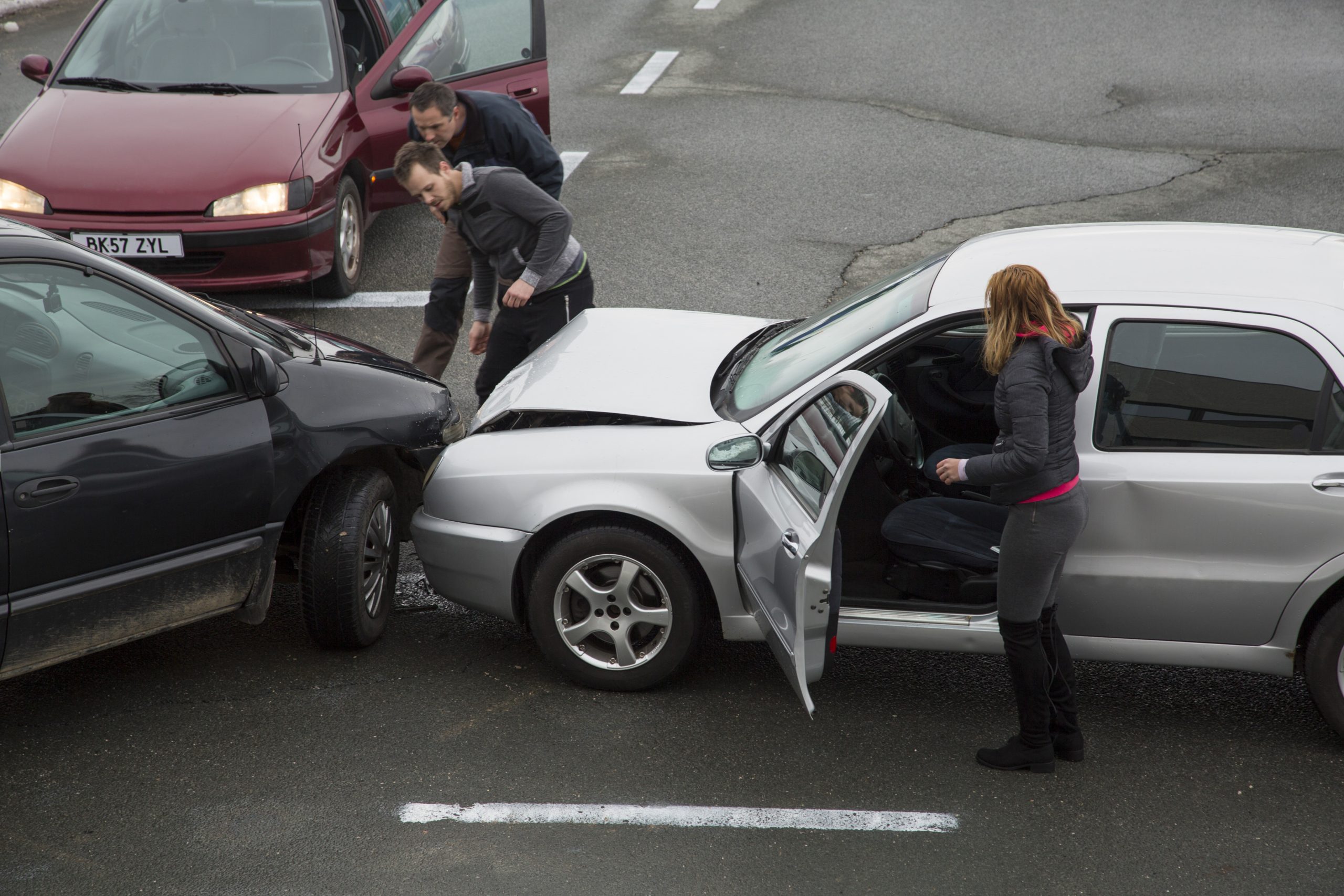 If you experience a car accident and you're still able to drive your vehicle, pull it over to the shoulder of the road and then call 911 to report the accident. If you feel you've suffered serious injuries, remain in place and wait for help to arrive. If you are well enough to walk, check on other drivers to render any necessary emergency aid and comfort. Then, if possible, also do the following:
Take photos of all vehicles involved

Take photos of the immediate area around the accident

Collect contact information for the other driver or drivers

Collect contact information for any nearby witnesses

Allow paramedics to take you to a hospital or seek medical help as soon as possible

Tell your doctor about ALL of your injuries and describe every symptom

Be sure the medical staff carefully documents their findings and treatment recommendations

Follow all treatment recommendations and fill any prescriptions

Don't answer health questions from insurance companies but instead tell them to wait for the details in the demand letter from your attorney

Seek counseling if you experience PTSD or anxiety related to the car accident
Accidents are traumatic and may even have life-changing consequences. It can be difficult to manage your immediate reactions after a car crash, but by taking these steps and precautions you can maximize your chances of gaining essential compensation to help with your recovery. By seeking representation from the car accident attorneys at Dan Davis Law in Oklahoma City as soon as possible after an accident you'll have a team of compassionate and skilled lawyers fighting on your behalf while you recover.
Common Oklahoma City Car Accident Injuries
In Oklahoma and elsewhere, whiplash is the most common injury related to car accidents. This occurs when a collision causes a sudden stop which makes the head whip back and forth rapidly, straining the muscles, tendons, and joints. This injury causes neck pain, stiffness, headaches, and reduced range of motion. Back injuries and broken bones are also common moderate to severe injuries related to car accidents. Head injuries are one of the most serious car accident-related injuries, including TBI (Traumatic Brain Injury) and skull fractures.
No matter how serious your injury, you deserve fair compensation so you can focus on making the best possible recovery.
What Compensation and Damages Can You Gain From an OKC Car Accident Claim?
A car accident can have a long-lasting impact on your life and your family. Not only does an injury take a toll on your health, but also on your finances. That's why you deserve compensation when you're the victim of an accident — especially when the car accident resulted from the negligence or recklessness of the other driver. By filing a claim you can receive the financial compensation you need in order to provide for yourself and your family while you focus on healing from your injuries.
Some common settlements and awards resulting from car accident claims in Oklahoma include:
Medical expenses and projected future medical expenses for any upcoming surgeries, rehabilitation, therapies, home health care, and medications

Property damage

Lost wages

Lost future wages

Out-of-pocket expenses for transportation to appointments, medical devices, and equipment

Damages for pain and suffering

Emotional distress

Punitive damages
Punitive damages are a monetary award to a car accident victim that's also meant to penalize the at-fault person for egregious traffic violations, reckless behavior, and driver misconduct resulting in an accident. These awards function also as a deterrent to the at-fault driver and others to avoid dangerous behavior on the road.
Why Insurance Companies Are Not on Your Side
The goal of all private insurance companies is to make profits. To do so they must take in more money in premiums than they pay out in claims. For this reason, they employ insurance adjusters whose job is to minimize the amount they pay out or to deny claims completely. Sometimes claims are denied for valid reasons, but at other times insurance companies may use bad-faith practices to deny or undervalue a claim. Some common reasons insurance companies use to deny claims include:
Finding ways to indicate that you were partly or wholly at fault in the car accident or claiming there's no clear evidence of fault

Claiming you didn't seek medical treatment soon enough after the accident

Stating that the coverage wasn't in effect at the time of the accident 

Arguing that the claim exceeds the insurance coverage or that the policy has already reached its limits

Claiming that the at-fault driver was excluded from coverage at the time of the accident, for instance, if they were using the vehicle for Uber, Lyft, or product deliveries

Claiming that your symptoms or injuries pre-existed the accident
Insurance policies are intended to provide coverage, but it's important to remember that their goal is to make a profit. For that reason, you must protect yourself by getting medical attention immediately after an accident, carefully documenting everything, and seeking the advice of a skilled car accident attorney with a reputation for success.
Will You Have to Go to Court for Your Claim?
Nearly 90 percent of car accident claims settle out of court. A victim having skilled, experienced legal representation may be enough to encourage insurance companies to offer an acceptable settlement to prevent the necessity of a trial. If your case does proceed to trial, it's essential that you have an attorney with knowledge, experience, and resources fighting aggressively at your side to ensure the best possible outcome.
The amount of damages typically awarded in Oklahoma car accident claims varies greatly depending on the severity of the injury and whether or not the injured person shares fault in the accidents. Average settlements are anywhere from $10,000 for soft tissue and mild neck injuries to $115,000 for moderate injuries. Victims of very serious injuries may gain settlements of many times that amount.
What Are Some Types of Car Accidents In Oklahoma City?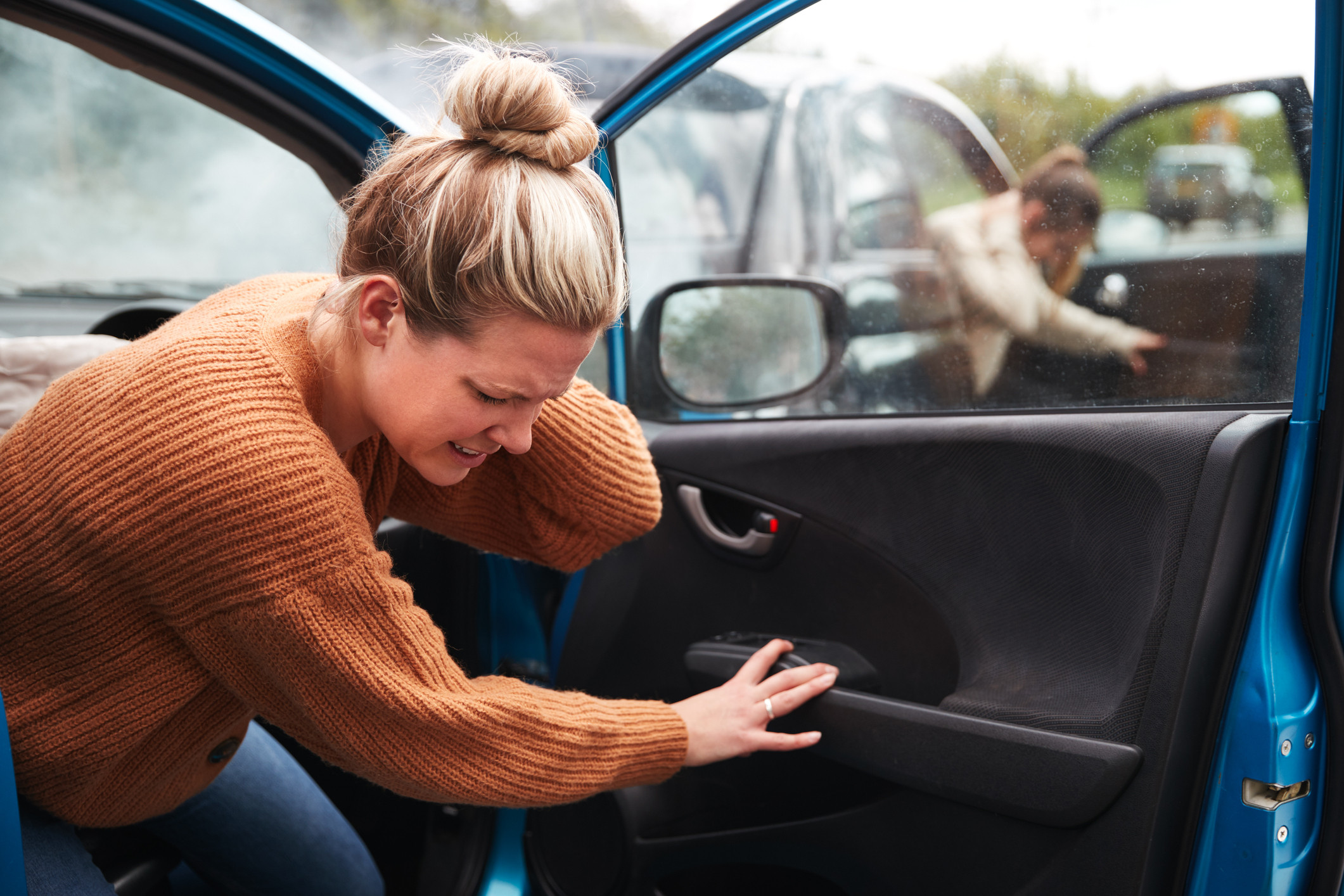 In many cases, the cause of a car accident can be identified by recognizing the type of crash. A rear-end collision, for example, shows that the rear driver most likely was not paying attention or following too closely and that this is why he or she crashed into the back of another car. Common types of car wrecks include:
Drunk driving accident
Hit-and-run
Auto defect accident
Rollover
Chain-reaction crash
Single-vehicle accident
Rear-end collision
T-bone accident
Head-on collision
Wrong-way crash
Construction zone accident
Truck jackknife accident
Lost cargo load accidents
Any type of motor vehicle collision can inflict serious and debilitating injuries on a victim. However, car accidents that involve speeding, intoxication, reckless driving, and truck accidents in Oklahoma City can be even more harmful to victims and inflict permanent or fatal injuries. Please reach out to an Oklahoma City truck accident lawyer today, if this is the case.
What Are Oklahoma City Car Accident Laws?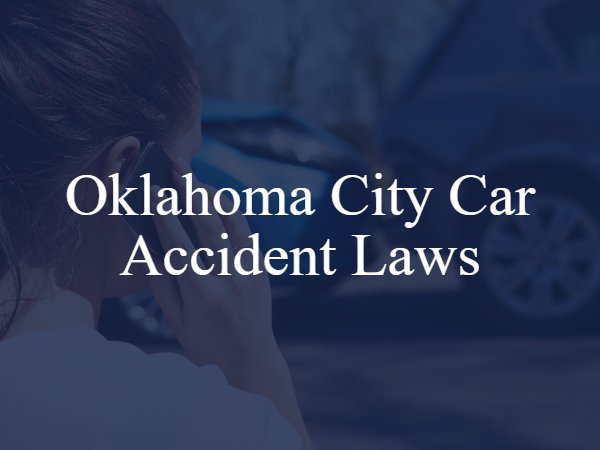 You must navigate Oklahoma's related laws to get through the recovery process after a car accident. There are regulations in place for the recovery of financial compensation from driver's insurance companies in Oklahoma. Failing to obey any of these laws could result in the courts rejecting your claim based on filing errors. Three of the most important car accident laws to know are:
Fault law: Oklahoma City, and a state as a whole, is a fault car insurance state, like most states. This means that the driver who caused the car accident is responsible for paying for victims' medical bills and property losses, generally out of his or her auto liability insurance. All drivers in Oklahoma City and statewide must carry minimum amounts of liability insurance for this purpose.
Comparative negligence: The modified comparative negligence law in Oklahoma states that even if the victim is partially at fault for the accident, he or she could be eligible for financial compensation. As long as the victim's degree of fault is less than the defendant's, he or she can receive a settlement or a verdict (minus the victim's percentage of fault).
Statute of limitations: This law enforces a strict deadline on the ability to file a personal injury lawsuit. In Oklahoma City, the statute of limitations on a car accident case is two years from the date of the accident or personal injury discovery. The earlier you contact an attorney, the stronger your ability to hold someone responsible.
Oklahoma car accident attorneys can navigate all of the laws surrounding your car accident case on your behalf. Our team at Dan Davis Law has been successfully handling motor vehicle accident lawsuits throughout Oklahoma City for many years. We can help you understand and navigate the specific laws that pertain to your case to help you get reimbursed for the expenses connected to a vehicle accident.
Understanding Oklahoma's Comparative Negligence Rules
Oklahoma liability law operates under the modified comparative negligence or comparative fault rule. This means each party involved in a car accident bears the responsibility for damages in direct proportion to their percentage of fault in the accident. An accident victim can still recover compensation and damages, but they are reduced by their percentage of fault. If you recover $100,000 in damages but are found to be 20 percent at fault in the accident, you'll receive $80,000. If you are 50 percent at fault or more, you're unlikely to recover damages at all under Oklahoma law. You can still file a claim for compensation if you are up to 49 percent at fault.
Contact Our Oklahoma City Car Accident Lawyers Today
If you or a loved one has been injured in a car accident in Oklahoma City, contact our local personal injury lawyers at Dan Davis Law for a free consultation. We will carefully listen to your story and list all of the ways that we can help. Our car accident lawyers have the resources, personnel, and abilities needed to investigate your car accident and help you hold one or more parties accountable. We will help you and your family recover from a car accident and move on. Contact us or call (405) 930-4210 today to request your consultation. We look forward to hearing from you.