Tulsa Brain Injury Lawyer
Brain injuries are among the most serious injuries a person can sustain, often with life-altering consequences including impairment and disability. Even a mild brain injury such as a concussion can cause serious symptoms, require expensive medical treatment, and result in missed work days. More serious injuries can make a return to work in the previous capacity impossible.
If you or a family member sustained a brain injury in Tulsa or the surrounding area in Oklahoma, and the accident was caused by someone else, you deserve compensation for the damages. Damages in brain injuries are the economic and non-economic consequences of a preventable injury. If you've suffered economic losses due to a preventable brain injury, contact Dan Davis Law today to speak to a Tulsa personal injury attorney who can help.
Why Choose Us as Your Tulsa Brain Injury Law Firm?
The family-run Oklahoma law firm of Dan Davis is staffed with tireless advocates of injury victims and their families. We treat our brain injury clients with the dignity and compassion they deserve as we craft the most compelling case for compensation from the individual or business entity responsible for their injuries. At Dan Davis Law:
We have a diligent team of lawyers who've won millions for injured clients in Tulsa and the surrounding region
We will thoroughly investigate your case to determine the liable party and calculate your damages to maximize your compensation
We've served our Tulsa clients in the area for over 30 years with a winning track record
Our strong reputation and local resources put a powerful voice behind your claim
We take a resolution-based approach to each case seeking the maximum settlement amount, but also have strong litigators ready to take your case to court if required to secure your compensation
We offer free case consultations and never charge a fee to our brain-injured clients unless we recover ample compensation for their damages
We proudly serve our clients in Tulsa and take on each case with the same diligence and experienced counsel we'd provide for our own families.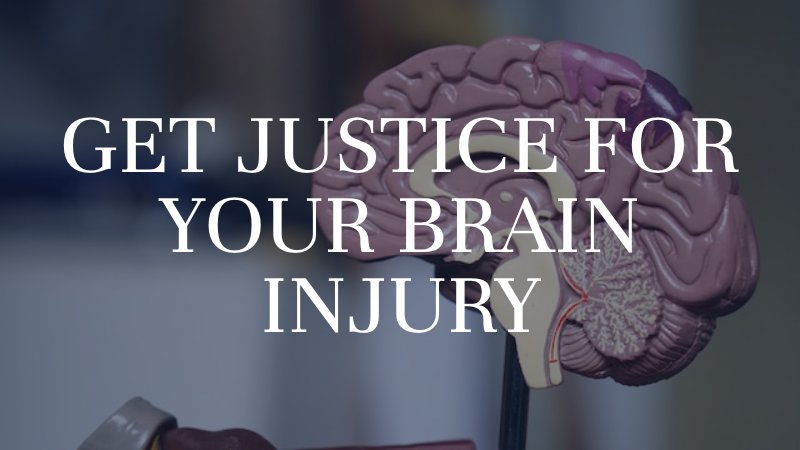 Common Causes of Brain Injuries in Tulsa
Brain injuries are a leading cause of impairment and disability in the United States and in Oklahoma. Brain injuries result from the following preventable causes:
Truck accidents
Pedestrian and bicycle accidents
Motorcycle accidents
Slip-and-fall accidents
Defective products
Medical malpractice
Workplace injuries
Contact sports
Birth injuries
Criminal acts of violence
Brain injuries occur due to blunt force trauma to the head or from a violent jarring or shaking that causes the brain to bump against the inside of the skull. Penetrating injuries such as those from bullet wounds also cause traumatic brain injuries.
Symptoms of Traumatic Brain Injuries
Severe brain injuries often cause a loss of consciousness and immediate signs of distress; however, some brain injuries take time to develop as inflammation or bleeding occurs in the brain or inside the skull. Signs of traumatic brain injuries include:
Headache
Dizziness
Confusion
Loss of memory
Inability to concentrate
Restlessness and/or irritability and mood changes
Ringing in the ears
Vision changes
Weakness in the limbs
Seizures
Tremor
If you or a loved one experiences any of the above signs of a brain injury after an accident, it's imperative to seek medical attention immediately. Be sure to ask for a detailed medical report of your injury, with the doctor's treatment recommendations, and your long-term prognosis. Keep copies of all medical bills and call an attorney at Dan Davis Law for a consultation before speaking with insurance representatives.
Proving Liability for Brain Injury Cases in Tulsa
When a severe injury like a brain injury was preventable and only occurred because of another party's negligence, reckless behavior, or intentional act of violence, the at-fault party is responsible for compensating the victim for damages. This compensation typically comes from the appropriate insurance policy, such as personal injury protection insurance (PIP) in an auto accident, or premises liability insurance in a slip-and-fall case. Before the injury victim (plaintiff) can seek compensation, they must first prove the at-fault party (defendant) liable. This requires demonstrating the following legal points of liability:
That the at-fault party owed a duty of care to take reasonable measures to prevent injury, like a driver's duty to follow traffic laws or a doctor's special duty to treat patients at the industry-accepted standard of care
That they breached this duty through an act of negligence, recklessness, or wrongdoing
The breach of duty directly caused the victim's brain injury
The injury victim suffered significant economic and non-economic damages due to the injury
Once your diligent attorney from Dan Davis Law establishes liability they'll craft the most compelling case possible for your compensation and send a demand package to the insurance company. Most cases are settled out of court through negotiations with the insurance company of the at-fault party, but your Tulsa brain injury attorney is more than ready to litigate the matter in court should the insurance party deny or lowball your valid brain injury claim.
What Damages Can I Recover in a Brain Injury Claim in Tulsa?
Brain injuries are among the most expensive medical conditions to treat, requiring extensive immediate care and often long-term therapies and rehabilitation to maximize physical recovery. Some patients are left with significant disabilities. Common damages claimed for compensation in Oklahoma brain injury cases include the following:
Past and future medical expenses
Reimbursement for lost income and future lost wages
Diminished future earning capacity due to impairment or disability
Pain and suffering
Loss of enjoyment of life, loss of consortium, and other non-economic damages such as depression and anxiety that often accompany brain injuries
Wrongful death benefits if a loved one died from a preventable brain injury caused by negligence
While financial compensation can't undo a brain injury or erase pain and suffering, it does help provide the best medical care to maximize physical recovery and relieve the financial burdens caused by the injury.
Contact a Brain Injury Lawyer in Oklahoma From Dan Davis Law Today
No one should take on powerful, profit-protecting insurance companies without skilled representation and experienced legal counsel. If you or a family member suffered a brain injury, contact our Tulsa law office today online or call (405) 930-4210 for a consultation so we can begin a strong legal strategy for your case. With our contingency-based payment process, you pay nothing upfront and we only take our fee once you've received a substantial settlement or court award for your damages.
You and your family deserve justice and financial compensation for your losses.