Oklahoma City Brain Injury Attorney
Why Choose An Oklahoma City Brain Injury Lawyer From Dan Davis Law?
Oklahoma City attorney Daniel Davis is a skilled litigator with a proven track record of success. He provides dedicated advocacy for clients with a personal feel at a family-run law firm.
Our Oklahoma City injury lawyers are experienced, caring, compassionate, and attentive. We care about the families that we represent and go above and beyond to make sure their needs are met.
We don't charge attorney's fees on brain injury cases unless we secure financial compensation for the client.
Oklahoma City Brain Injury Resources
To immediately access any section of this page, please click the corresponding link below.
Why Choose The Dan Davis Law Firm?
Why You Need a Brain Injury Attorney
Meet Dan Davis
Common Lowball Tactics
Recovering From a TBI
Do I Have a Brain Injury Case?
Brain Injury Damages
Statute of Limitations
Oklahoma Brain Injury FAQs
Areas We Serve
Contact Dan Davis Today
A brain injury can change your life. Both a brain injury survivor and his or her family members can face the consequences of this type of injury, with symptoms that could last weeks, months, or years. If someone else carelessly, recklessly, or intentionally caused your brain injury, that person or party may owe you financial compensation. Dan Davis Law can help you pursue justice and financial reimbursement for your injury-related losses. Our Oklahoma City brain injury attorneys are experienced, attentive, and ready to help.
Do You Need An Oklahoma Brain Injury Attorney?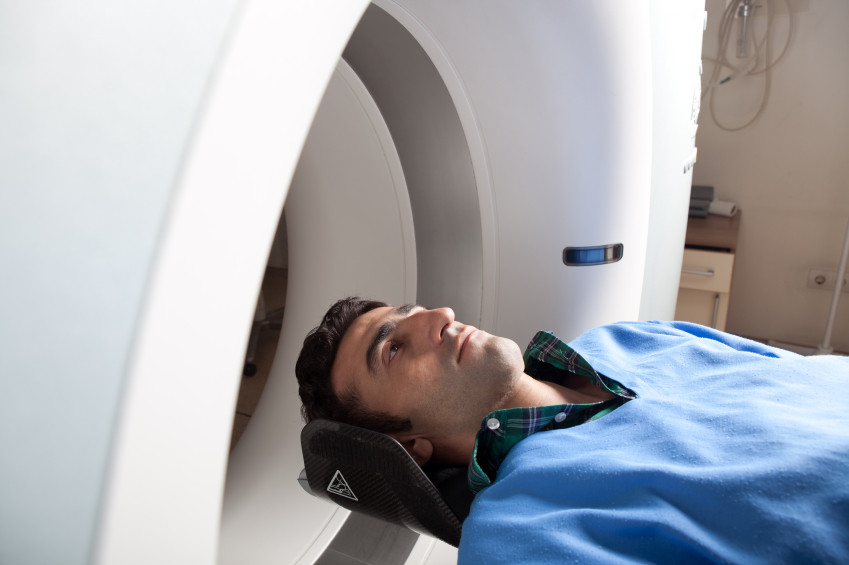 With an injury as significant and life-changing as a brain injury, do not risk your family's financial future with self-representation during the legal process. You need a dedicated and knowledgeable brain injury attorney to represent you when going up against an insurance company or defendant. Otherwise, the insurer may take advantage of you and offer less than you deserve for your brain injury case.
Meet Attorney Dan Davis – Brain Injury Powerhouse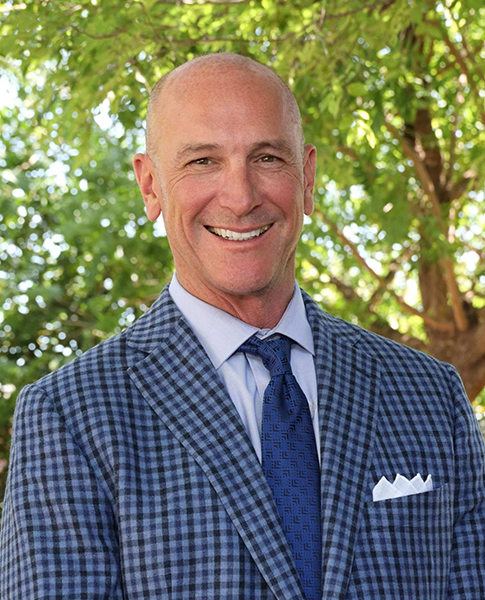 Attorney Daniel Davis is a skilled litigator who has been representing individuals injured as a result of negligence for over 30 years. He has a proven record for reaching favorable results for his clients through relentless and dedicated advocacy. He has earned a reputation for providing a personal feel to all of his clients, respecting their cases as they should be, and treating each person with dignity and respect along the way.
With a firm understanding of the laws in Oklahoma, Dan Davis knows what is needed to help build a successful legal strategy for his clients. You can trust that his experience sets him apart from the rest and goes a long way in helping his clients secure the maximum compensation they deserve.
Common Tactics Insurance Companies Use to Lowball or Deny Claims
Insurance companies are private businesses that exist to make profits. While the company representatives may sound friendly and make promises when clients enroll, they don't relish the idea of writing out large checks. Insurance adjusters have the job of looking for ways to devalue your claim so they can pay you a lesser amount. Sometimes they may even deny the claim completely. Some common tactics large insurance companies use to lowball or deny claims include:
Recording your phone calls and taking your casual remarks out of context to use against you

Calling you very soon after an accident with a low settlement offer hinging on you signing away future claims before you know the extent of your damages

Obtaining medical authorization to look at the records of your injury and then scouring your medical history to find pre-existing conditions they can claim have caused your pain or other symptoms

Denying that your doctor-recommended medical treatment is necessary

Denying their client's liability or assigning greater fault for the accident to you

Misrepresenting the liability laws or the terms of their own policy

Delaying processing your claim until you give up and accept a low amount
While some of these tactics are frustrating, they are legal under Oklahoma's insurance laws. In some cases, clients can sue an insurance company for bad faith insurance practices if the company's tactics go too far in their attempts to deny or lowball a claim.
When you have a lot on the line – such as the ability to pay for future required medical treatments, physical therapy, and rehabilitation – turn to an Oklahoma City brain injury attorney for assistance with an injury claim. An attorney will take care of accident investigation, evidence, proof of fault, legal paperwork, expert testimony, and many other important tasks for you so that you can focus on healing from a brain injury with greater peace of mind.
Can You Recover from a Traumatic Brain Injury?
The severity of a TBI can range from mild concussions to severe cases with long-term implications. The road to recovery largely depends on the extent of the injury, the quality of medical care, and individual factors. While some people can experience significant improvement, others may face lasting challenges.
According to the CDC, approximately 90% of traumatic brain injuries are classified as mild, with most individuals experiencing a full recovery within weeks to months. For moderate to severe cases, the outcomes are more unpredictable, and the recovery process may be longer and more challenging.
As for legal aspects related to TBIs, individuals may consider seeking assistance from brain injury lawyers or traumatic brain injury attorneys if their injury resulted from an accident or someone else's negligence. These legal professionals can provide guidance on pursuing injury claims to seek compensation for medical expenses, lost wages, and other damages incurred due to the TBI.
In conclusion, recovery from a traumatic brain injury is possible, with many individuals experiencing positive outcomes, especially in mild cases. However, the recovery process is highly individualized and may require extensive medical and therapeutic interventions. Seeking professional legal assistance from our Oklahoma traumatic brain injury attorneys can be beneficial for those seeking fair compensation after suffering a TBI due to another party's negligence. Accessing reputable resources like the BIAA and MSKTC can also provide vital support and information for those navigating the challenges of TBI recovery.
Do You Have a Brain Injury Case?
If you believe that the brain injury you or a loved one was diagnosed with could have been prevented by one or more parties, you can file a personal injury lawsuit. The party guilty of a tort, or wrongdoing, is financially responsible for the victim's losses. For example, if someone was negligent (meaning they failed to use the appropriate amount of care) and this caused a TBI, that party must pay for related medical bills and other losses. Discuss your unique case with an Oklahoma City accident attorney to find out if you have grounds to file a brain injury lawsuit in Oklahoma. In addition, if a life was lost as a result of a brain injury, reach out to our Oklahoma City wrongful death lawyers for more legal guidance.
Proving Liability in a Brain Injury Case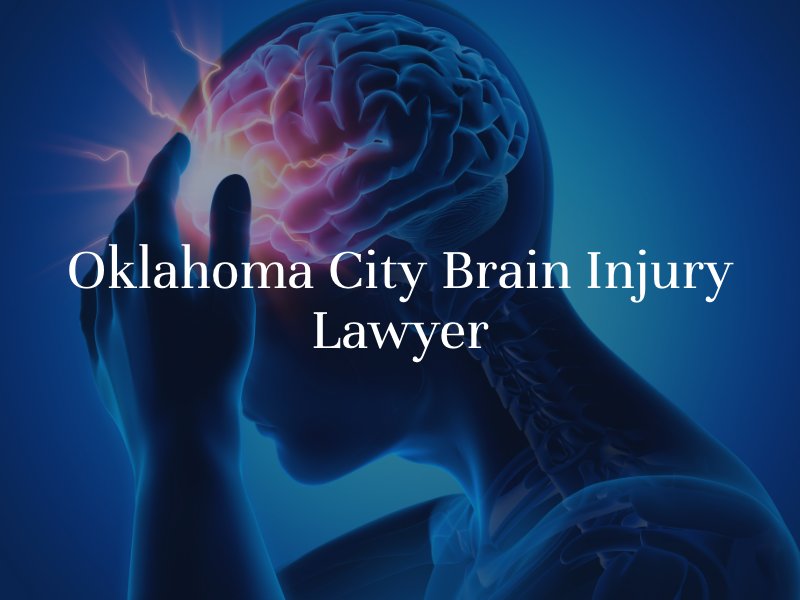 A claim for financial damages after a brain injury may proceed to courtroom litigation if an insurance company refuses to pay out an adequate settlement amount. This type of court case is separate from any criminal charges that could be pending if the brain injury resulted from a violent crime, drunk driving, or other illegal activity. In a tort case—a civil case addressing wrongdoing or negligence—the plaintiff (injury victim) bears the burden of proving the at-fault party liable with a preponderance of the evidence. Your Oklahoma City brain injury attorney will investigate the case and prove liability by demonstrating the following:
That the at-fault party owed a duty of care to you and others to take reasonable measures to prevent injury, such as a driver's duty to avoid distraction and follow all traffic laws, or a store owner's duty to secure shelving and address slip-and-fall hazards

That the party at fault breached this duty of care through negligent, reckless, or wrongful action

That the breach of duty directly caused the brain injury

That the victim has suffered significant damages due to the injury, such as medical expenses, pain and suffering, and diminished enjoyment of life
In most cases, a skilled attorney can present a brain injury claim to the insurance company in a compelling demand letter to begin negotiations on an ample settlement.
Damages Available in a Brain Injury Case
Traumatic brain injuries require extensive and often prolonged medical treatment. Even a mild concussion can result in hospital bills and time away from work while you recover. More serious brain injuries may require physical, occupational, and speech therapy to maximize recovery to the best extent possible. Some brain injury victims may require home health care, special equipment, and counseling. The costs associated with a brain injury can quickly become staggering. If the injury was preventable and only occurred due to the negligence, recklessness, or wrongdoing of someone else, their liability insurance must cover your expenses. A successful claim for a brain injury can bring compensation for the following damages through a settlement or court award:
Past and future medical expenses related to the injury

Lost income and future lost income

Lowered earning capacity if the injury caused significant impairment

Pain and suffering

Loss of pleasure in life, diminished life quality, emotional trauma
A successful claim for these damages can't erase the injury but it can open doors to the best medical care to maximize your recovery and alleviate financial worries.
Statute of Limitations for a Brain Injury Case
Like all states, Oklahoma places a limit on the amount of time an injury victim has to file a lawsuit for a personal injury, including a brain injury. Oklahoma's statute of limitations for personal injury lawsuits is two years from the date of the accident. However, there are some exceptions to this law, and one may especially apply to brain injury victims:
If a minor sustains an injury they can file a lawsuit up to 2 years after they turn 18

If the injury wasn't discovered or connected to the accident or violent act until some time later, the statute of limitations is 2 years from the date of the discovery or when the victim should reasonably have discovered the cause of the injury

If a victim is unconscious, comatose, or sustains cognitive impairment from an injury, they have 2 years from the date they regain cognitive function to file a lawsuit.
While 2 years may seem like ample time to file a lawsuit, it's important to note that a lawsuit isn't the same as a claim against an insurance policy. Typically, a plaintiff will file a lawsuit only if the insurance company doesn't offer an acceptable settlement. It's important to file a claim as soon as you have a good idea of the extent of your damages so there's time for a lawsuit if it's required. 
Oklahoma Brain Injury FAQs
What Is a Traumatic Brain Injury?
A traumatic brain injury also referred to as a TBI, is an injury from an external source that affects how the brain functions. If any source of trauma – such as a blow or bump to the head – injures the tissues or cells of the brain, this can impact how the brain works. The most common example of a traumatic brain injury is a concussion. Other types of brain injuries are swelling, bleeding, and penetrating head injuries.
What Are the Different Types of Brain Injuries?
When an outside force such as a blunt force trauma or a powerful jarring motion causes the brain to bump against the inside of the skull, the resulting bruising, bleeding, and swelling can cause cell damage. This type of brain injury is known as a closed head injury.
When an object such as a bullet, blade, or sharp piece of metal from a car or piece of equipment penetrates the brain due to a violent act or an accident, the result is a penetrating brain injury or open brain injury. The object and/or sharp fragments of the skull bone cause tearing and bleeding inside the surrounding brain tissue, resulting in damage.
The following types of brain injuries can cause serious or even catastrophic damage:
Open head injuries

Depressed skull fractures

Diastatic skull fractures

Basilar skull fractures

Concussions (mild to severe)

Intracranial hematomas

Diffuse axonal injuries
The above brain injuries occur due to outside forces impacting the head in an accident or act of violence as opposed to injuries with natural causes such as a stroke or hypoxic or anoxic brain damage.
What Are the Symptoms of a Traumatic Brain Injury?
The symptoms experienced with a brain injury will depend on the patient, the severity of the injury, and the part of the brain affected. Symptoms may include:
Dizziness
Confusion
Headaches
Memory loss
Blurred vision
Fatigue
Cognitive challenges
Behavioral changes
The effects of a brain injury may or may not be permanent, and may be treated with surgeries, medications, and therapies, depending on the case. Each TBI is unique, and our Oklahoma City brain injury attorneys are ready for anything.
What Are Common Causes of Brain Injuries in Oklahoma?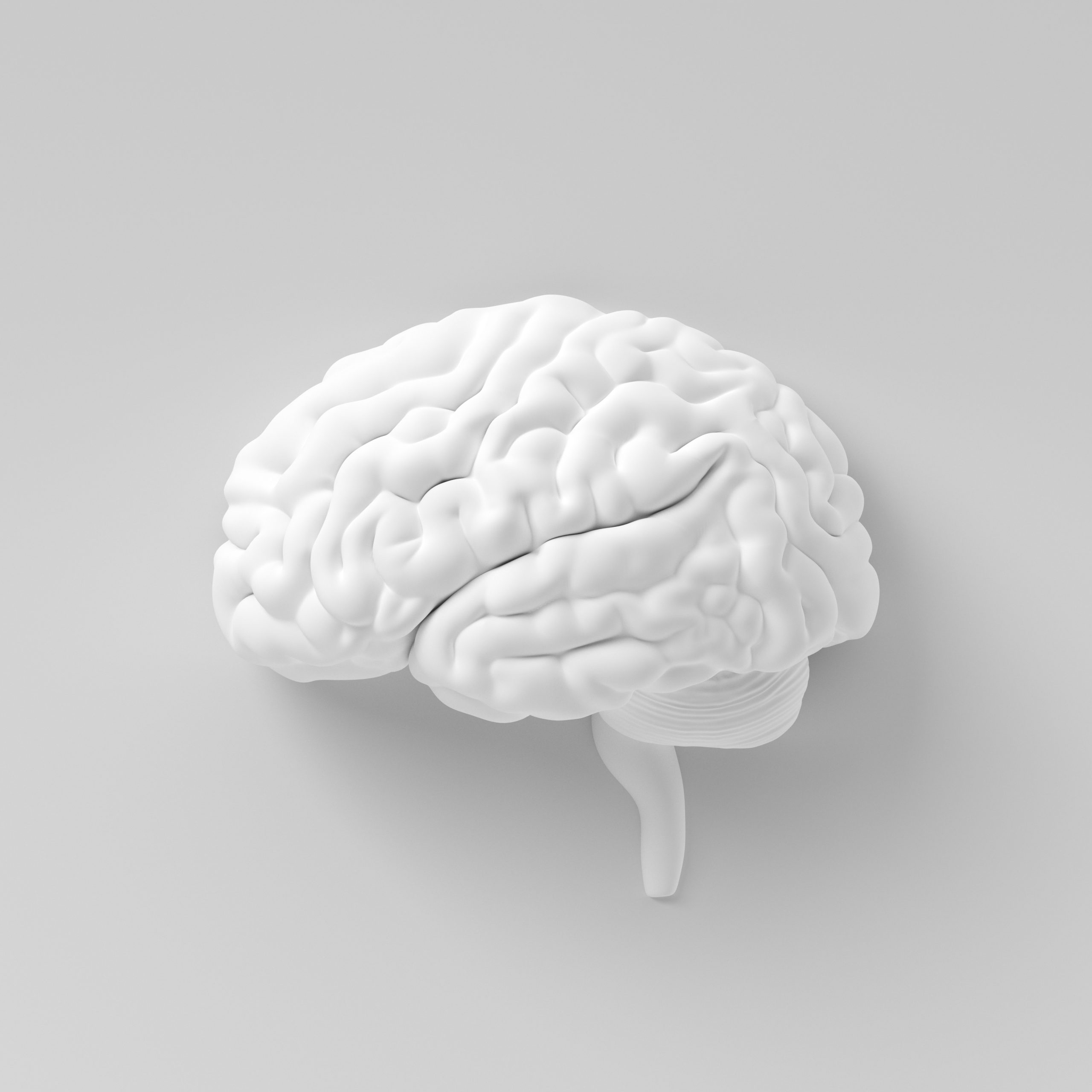 In Oklahoma, many preventable accidents can cause brain injuries. Every year, thousands of accident victims are hospitalized for TBIs in Oklahoma, and some even require the help of an Oklahoma City spinal cord injury attorney. Yet, some of the most common causes include:
Car accidents
Contact sports
Diving accidents
Physical abuse
Criminal attacks
Anything that jolts the head or body, or causes a violent blow to the head, could injure the brain and result in a TBI.
Areas We Serve
We serve all over Oklahoma, including:
Edgemere Park | Crown Heights | Mesta Park | Heritage Hills | Crown Heights-Edgemere Heights | The Village | Nichols Hills | Paseo Arts District | Uptown 23rd District | Lincoln Terrace | Jefferson Park | Asian District | Paseo | Film Row | Deep Deuce | Midtown | Bricktown | Automobile Alley | Capitol Hill | Plaza District | Classen-Ten-Penn | Wheeler District | Mesta Park Historic District | Stockyards City | Western Avenue | Adventure District | Windsor District | SOSA (South of St. Anthony) | Gatewood |
From the moment I had my car accident, I knew I was going to need a lawyer on my side because one of my children had gotten hurt in the same accident. I contacted The Dan Davis Law Firm and they let me know from the beginning they were going to take care of my family. I am very pleased with all the hard work and compassion I received from this Law Firm. The receptionists, my lawyer, Mr. Kelliher, and his assistant, Ashley, handled and took care of my case. I cannot recommend them high enough. – Lulu
Contact An Oklahoma City Brain Injury Attorney From Dan Davis Law Today
At Dan Davis Law, our injury attorneys in Oklahoma City care about each client who comes to us for assistance and legal representation. If you or a loved one recently suffered a brain injury under any circumstances in Oklahoma City, contact us or call (405) 930-4210 to tell your story to an experienced and knowledgeable attorney. We will listen and let you know if you have a case. If so, we can help you with the legal process from start to finish. Request a free consultation today.