Oklahoma City Slip And Fall Lawyers
When you visit a store, restaurant, or someone else's property, the last thing you expect is to be injured in a slip and fall accident. Nevertheless, if the property contains a hazard or defect, however, it could cause you to fall and suffer an injury such as a broken bone or concussion. If you or a loved one has been injured in a slip and fall accident in Oklahoma City, contact the local attorneys at Dan Davis Law for a free legal consultation. Our Oklahoma slip and fall lawyers can help you make a case for maximum financial compensation.
Why Choose An Oklahoma City Slip And Fall Attorney From Dan Davis Law?
Oklahoma City attorney Dan Davis has been representing Oklahomans injured in slip and fall accidents for more than 25 years. He is a local attorney, with a law firm located in the heart of Deep Deuce, OKC.
Dan and his associates have obtained hundreds of millions of dollars for clients using aggressive legal strategies, including going to trial against powerful defendants when necessary.
Our Oklahoma City accident attorneys operate on a contingency fee basis, meaning you'll only pay your slip and fall accident attorney if your case results in a financial recovery.
Where Do Slip And Fall Accidents In Oklahoma Typically Happen?
Slip or trip and fall accidents can happen anywhere there are property hazards or defects, such as an uneven floor surface or spilled drink. Common defects are broken stairs, slippery floors, a lack of "Wet Floor" signs, loose rugs or floorboards, recently mopped or waxed floors, food debris, and snow and ice. You may suffer an injury in a slip and fall accident in many different locations in Oklahoma City, including:
Grocery stores
Supermarkets
Department stores
Shopping malls
Big box stores
Restaurants
Bars
Hotel or motels
Public swimming pools
Schools
Hospitals
Sidewalks
Parking lots
If you were injured in a slip and fall accident at Target, Wal-Mart, Sprouts, WinCo, Trader Joe's, Whole Foods, or another store in Oklahoma City, Oklahoma, you may be entitled to financial compensation from the company. Otherwise, the private owner of a building may be responsible for your injuries and related losses. Furthermore, if you were injured in a slip and fall accident in the workplace, reach out to our skilled workers' compensation attorneys in OKC today!
Common Causes of Slip and Fall Accidents
A slip and fall is a startling and often traumatic experience. Falling in a public place also adds embarrassment to the pain and trauma of the fall. Some common causes of painful and embarrassing falls include:
Loose or warped floorboards

Potholes or cracked pavement

Unmarked floor-level changes (step-ups and step-downs)

Inadequate lighting

Wet floors from spills, mopping, or leaking pipes

Loose carpets or floor mats

Exposed cords, charging wires, or extension cords

Loose handrails

Broken steps
A fall has serious negative impacts on a person's health and emotional well-being. Any fall is an upsetting experience, but when you've experienced a slip and fall that was preventable if not for the negligence of a property owner it's even more distressing.
Types of Slip and Fall Injuries
Elderly individuals are especially vulnerable to serious injuries in a slip and fall accident, including life-altering hip injuries, but a bad fall can happen to anyone. This type of accident happens suddenly, with little or no reaction time to break the fall. Common injuries caused by slip and fall accidents include:
Head injuries, including traumatic brain injuries

Broken bones, including hip fractures

Back injuries

Neck injuries

Knee injuries

Shoulder dislocations

Soft tissue damage like sprains and pulled ligaments

Broken teeth
All of the above injuries are painful and require medical care and recovery time. Some injuries, such as traumatic brain injuries and hip fractures can have temporary or permanent life-altering consequences for fall victims. 
What to Do After a Slip and Fall Accident
The shock, pain, and embarrassment after a fall can make it difficult to think clearly, but by proactively taking action to protect your own physical and financial well-being, you can increase your chances of recovering compensation for damages. If you are too injured to move without causing further harm, use your phone to call 911 to report your accident and ask for emergency transport to a hospital. Then, use your phone's camera—or ask a nearby friend, relative, or bystander to use your phone—and do the following:
Take photos of the scene, especially the cause of your fall, such as an uneven floorboard, broken step, or unmarked level change

Take photos of any visible injuries

Gather the contact and insurance information of the property owner

Collect the contact information of any nearby eyewitnesses

Record your own statement giving an account of what happened while it's fresh in your mind
Be sure to ask the property owner or manager to write out an accident report. Accept emergency transport to a hospital and then:
Undergo a thorough medical evaluation and tell the doctor about every symptom, even if it seems minor

Ask for a detailed medical report with your expected prognosis and recommendations for treatment

Follow your doctor's instructions carefully and be sure to attend every appointment and followup

Avoid posting on social media until the claim is settled
Gather the relevant documents, save all medical bills, and call the slip and fall attorneys at Dan Davis Law of Oklahoma City for an evaluation of your case.
Do You Have a Slip and Fall Claim?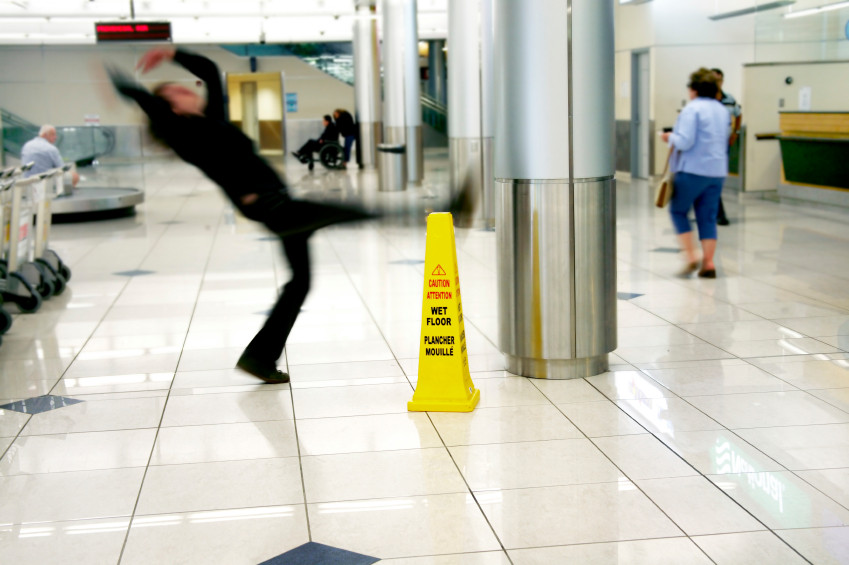 A slip and fall lawsuit falls under the umbrella of premises liability law. An Oklahoma City premises liability claim works by allowing an injured accident victim to pursue financial compensation from the owner or controller of a property if that entity was negligent in the care or maintenance of the property. Negligence is the failure to use a reasonable or appropriate amount of care, resulting in injury or death.
If you lost a loved one due to unsafe premises, please reach out to our Oklahoma City wrongful death attorneys today.
You may have grounds to file a premises liability claim after a slip and fall accident in Oklahoma if the owner of the property breached or violated the duty to properly maintain the premises and if this is what caused your fall. You must also have lawfully been on the property, such as on public property.
In general, if a reasonably prudent property owner would have done more to prevent your slip and fall, the owner of the land where you fell may be financially responsible for your accident. A successful insurance claim or injury lawsuit could result in payment for your medical bills, lost wages, legal fees, pain and suffering, and more.
Damages Available in a Slip and Fall Claim
Slip and fall accidents often cause injuries that require expensive medical care, such as head injuries or lingering, painful back injuries like herniated or ruptured discs and broken vertebrae. Medical care can be costly while at the same time, you may not be able to return to work during your recovery period. A successful claim for a slip and fall accident could help you recover compensation for damages such as:
Medical expenses

Any future medical expenses for further injury-related treatment

Lost wages

Future lost wages

Diminished earning capacity if the fall caused a disabling injury

Pain and suffering
The pain and suffering experienced after a sudden fall can't be erased by financial compensation but it's the only means the civil courts have to address this type of damage. Compensation for pain and suffering can help alleviate financial concerns while you recover from your injury.
How to Prove Negligence in a Slip and Fall Case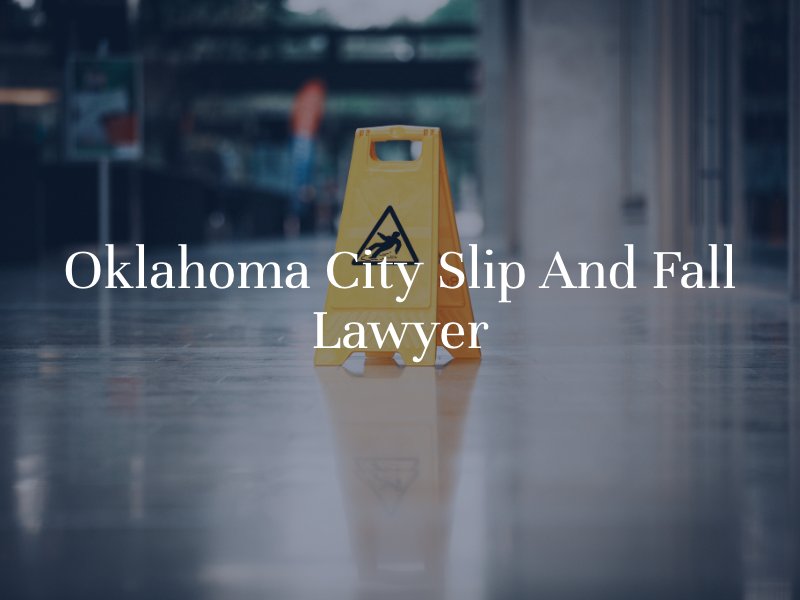 Property owners have a duty to take reasonable measures to prevent harm from those lawfully on their property. Commercial property owners must protect their customers or patrons by regularly inspecting their premises and promptly addressing fall hazards by making repairs or placing warning signs. Even private property owners must take reasonable precautions to protect visitors, guests, and any non-trespassers on their property, including delivery or post-office personnel, salespeople, religious solicitors, children, or anyone approaching the front door of a home for legitimate (non-criminal) purposes. 
If a property owner or manager fails to take reasonable action to address hazards, they are negligent in their duty and liable for damages. Proving liability for an insurance claim or in court requires demonstrating the following:
That the at-fault party had a duty of care to take reasonable measures to prevent harm, such as a slip and fall accident

That they breached this duty by an act of negligence

That the negligence directly caused your injury

That you've suffered significant damages due to the injury such as medical expenses and lost wages
In many cases, proving negligence requires showing that the property owner either caused the hazard or was aware of the hazard but failed to promptly address it. Negligence can also mean that the owner should reasonably have been aware of the danger.
Once your Oklahoma City slip and fall attorney presents evidence of liability and gathers proof of your damages, it makes a compelling case for full compensation, paid either through a settlement with the insurance company of the at-fault party or a court award if the case goes to court.
Will I Have to Go to Court for My Slip and Fall Case?
Very few slip and fall cases proceed to courtroom litigation. A skilled personal injury attorney can draft a strongly worded demand letter to the appropriate insurance company and represent your best interests throughout the negotiation process. In most cases, a slip and fall accident claim ends with an ample out-of-court settlement; however, the attorneys at Dan Davis Law are fully prepared to argue your case in court if it's required to secure the maximum recovery for your losses.
Contact an Oklahoma City Slip and Fall Lawyer Today
Holding an individual or company responsible for failing to prevent your slip and fall accident can bring you the answers, justice, and financial compensation that you need to move forward. To learn more about your right to bring a premises liability claim after suffering a slip and fall injury, contact our local injury attorneys in Oklahoma City at Dan Davis Law. We offer free initial consultations and do not charge unless we win your case. Contact us or call (405) 930-4210 today.