Oklahoma City Premises Liability Attorney
A premises liability accident can cause guests serious injuries, such as bone fractures, brain injury, burns, and paralysis. If a property owner had a responsibility to prevent your accident but carelessly failed to do so, he or she may be financially responsible for your losses. At Dan Davis Law, we help injured accident victims hold property owners accountable and get their lives back on track. Find out how our Oklahoma City premises liability lawyers can assist you with a case.
Why Use An Oklahoma City Premises Liability Lawyer From Dan Davis Law?
Oklahoma City attorney Daniel Davis is a skilled litigator with a proven track record of success. He provides dedicated advocacy for clients with a personal feel at a family-run law firm.
Our Oklahoma City injury lawyers are experienced, caring, compassionate, and attentive. We care about the families that we represent and go above and beyond to make sure their needs are met.
We don't charge attorney's fees on premises liability cases unless we secure financial compensation for the client.
What Does a Premises Liability Lawyer Do?
A premises liability attorney has experience going up against individuals and entities in pursuit of financial compensation for an accident victim's losses. With assistance from a lawyer, you can increase the odds of collecting fair and full financial compensation for past and future expenses. A lawyer will know how to go up against insurance corporations and negotiate for a fair case outcome on your behalf.
From filling out claims paperwork to helping you navigate Oklahoma's premises liability laws, your Oklahoma City injury attorney can take care of many tasks for you to improve the overall value of your payout. This can include conducting a comprehensive investigation of your slip and fall accident and hiring experts to testify. Your lawyer can do all of this while you concentrate on healing.
If you suffered an injury due to a premises liability at work, reach out to our Oklahoma City workers' compensation attorneys to help walk you through your claim.
What Is a Premises Liability Claim?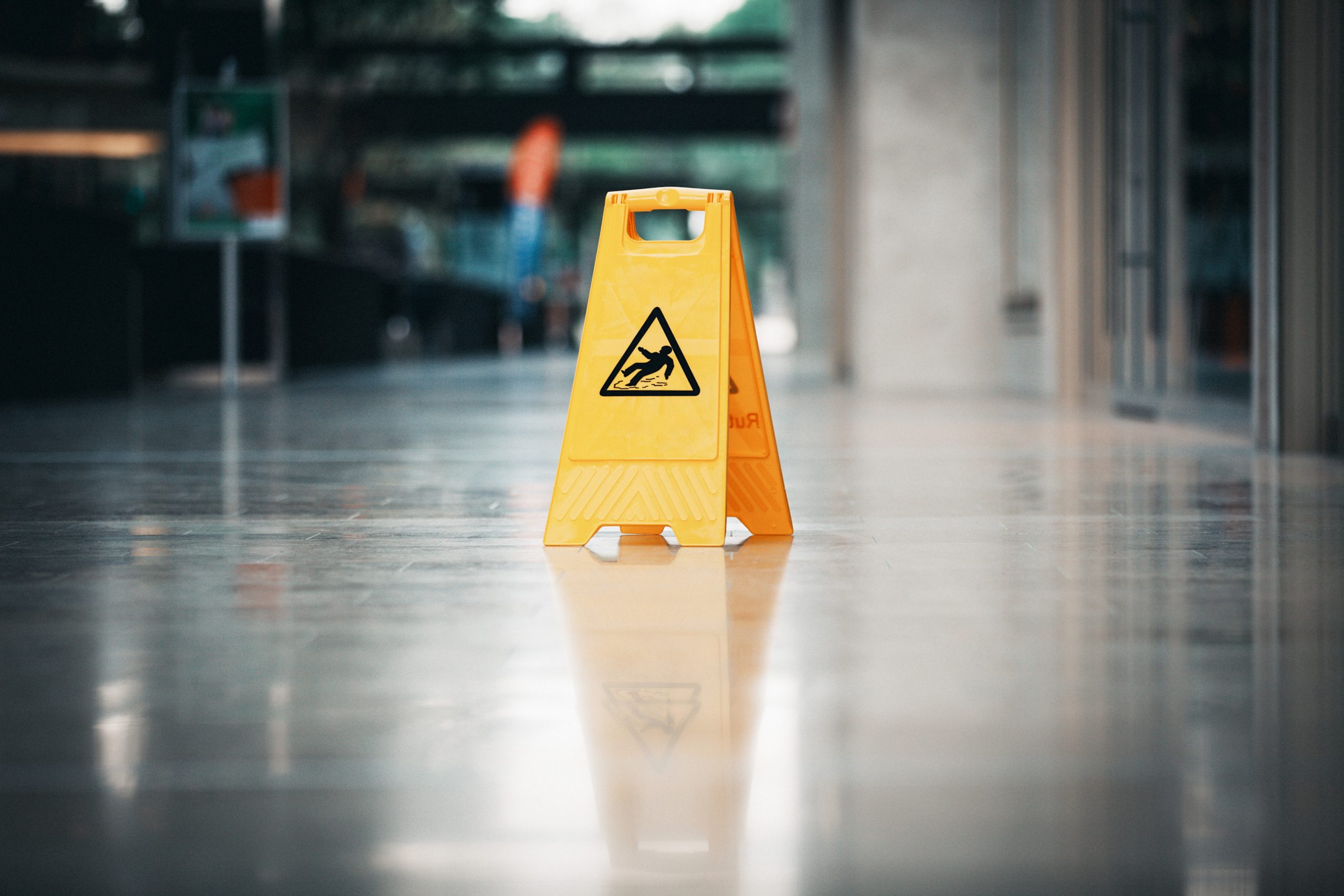 A premises liability claim is a civil lawsuit that seeks financial compensation from the owner or controller of a piece of property that caused or contributed to a guest's injury. If there is evidence that the property owner failed to take reasonable steps to prevent the victim's injury, the owner may be held liable, or financially responsible, for related medical bills and other losses. You can be in a vehicle and still file a premises liability claim, just ask our car accident attorneys in Oklahoma City. However, premises liability claims typically can arise out of all of the following accidents:
Elevator or escalator accident
Swimming pool accident
Staircase or structural collapse
Fire or flood
Exposure to toxic substances
Criminal attack
If you or a loved one was injured in any of these types of accidents, you may have grounds to file a claim against the person in charge of property care, use, and maintenance. In general, the elements of a premises liability claim are:
1) You were lawfully on the property,
2) The defendant owed you a duty to maintain the safety of the premises,
3) The defendant failed to fulfill this obligation, and 4) this failure caused your injury or illness.
What Are the Property Owner's Duties?
In personal injury law, the duty of care is an ethical or legal responsibility owed to others not to cause harm. The exact duty of care that applies to a civil lawsuit depends on the circumstances and the type of accident. In a premises liability claim, a property owner's duty of care depends on the status of the visitor:
Invitees are owed the highest duties of care: the duty to check for new or hidden hazards, promptly repair discovered hazards, and warn visitors of injury risks.
Licensees are also owed duties of care. The same responsibilities apply to licensees as invitees, minus the duty to check for new hazards.
Trespassers are not owed anything by property owners unless they are children under the age of 18. In this case, they are owed the same duties as invitees.
Your classification as a visitor can determine whether or not you have the right to file a lawsuit in Oklahoma after a property defect injury. An Oklahoma City premises from Dan Davis Law can carefully review your case to help you understand which duties of care were owed to you by the property owner, as well as your legal rights based on this.
Contact An Oklahoma City Premises Liability Lawyer Today
If you've been injured in an accident on residential or commercial property, you don't have to go through the legal process on your own. Turn to Dan Davis Law in your time of need. Our Oklahoma City premises liability attorneys will fight for your rights from the very beginning of your case. Start by requesting a free consultation today by contacting us or calling (405) 930-4210.