Oklahoma City Spinal Cord Injury Attorney
A spinal cord injury can impact you and your family for life. It can cause long-term or permanent disability, as well as the inability to work and expensive medical treatments. If your spinal cord injury was caused by someone else, you may be eligible for financial compensation. While no amount of money can make things right, a settlement or judgment award from an at-fault party can allow you to move forward with less stress.
The attorneys at Dan Davis Law can help you bring a spinal cord injury cause of action in Oklahoma City. We will work tirelessly to make sure you get through this difficult time with your legal rights intact. Contact us today for a free consultation.
Oklahoma City Spinal Cord Injury Resources
To immediately access any section of this page, please click the corresponding link below.
Why Choose The Dan Davis Law Firm?
Meet Dan Davis
Spinal Cord Injury Claim in OKC
Compensation for Spinal Cord Injury
OKC Statute of Limitations
FAQ Section
Areas We Serve
Contact Dan Davis Today
Why Choose An Oklahoma City Spinal Cord Injury Lawyer From Dan Davis Law?
Our accident attorneys have over 25 years of experience representing individuals and families in these types of insurance claims and lawsuits.
Our Oklahoma City injury lawyers are attentive, caring, and good listeners. First and foremost, we are here to help you and your family get through a difficult time. Our law firm was founded on a passion for helping others.
Your lawyer will operate on a contingency fee basis, meaning he or she won't get paid unless you do. We keep our attorney's fees reasonable and affordable.
Meet Attorney Dan Davis – Spinal Cord Injury Powerhouse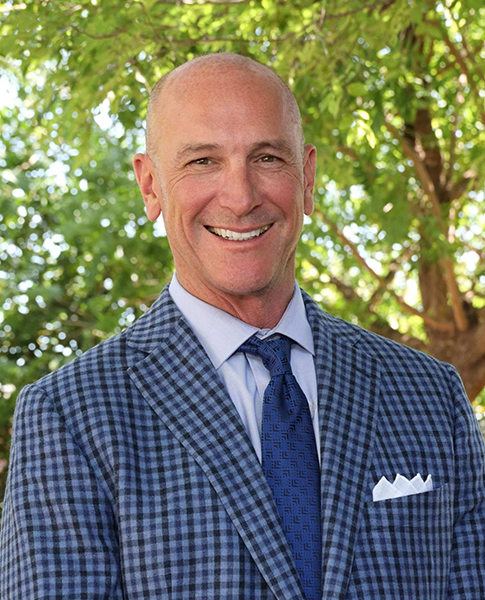 Attorney Daniel Davis is a skilled litigator who has been representing individuals injured as a result of negligence for over 30 years. He has a proven record for reaching favorable results for his clients through relentless and dedicated advocacy. He has earned a reputation for providing a personal feel to all of his clients, respecting their cases as they should be, and treating each person with dignity and respect along the way.
With a firm understanding of the laws in Oklahoma, Dan Davis knows what is needed to help build a successful legal strategy for his clients. You can trust that his experience sets him apart from the rest and goes a long way in helping his clients secure the maximum compensation they deserve.
What Is a Spinal Cord Injury Claim In Oklahoma City?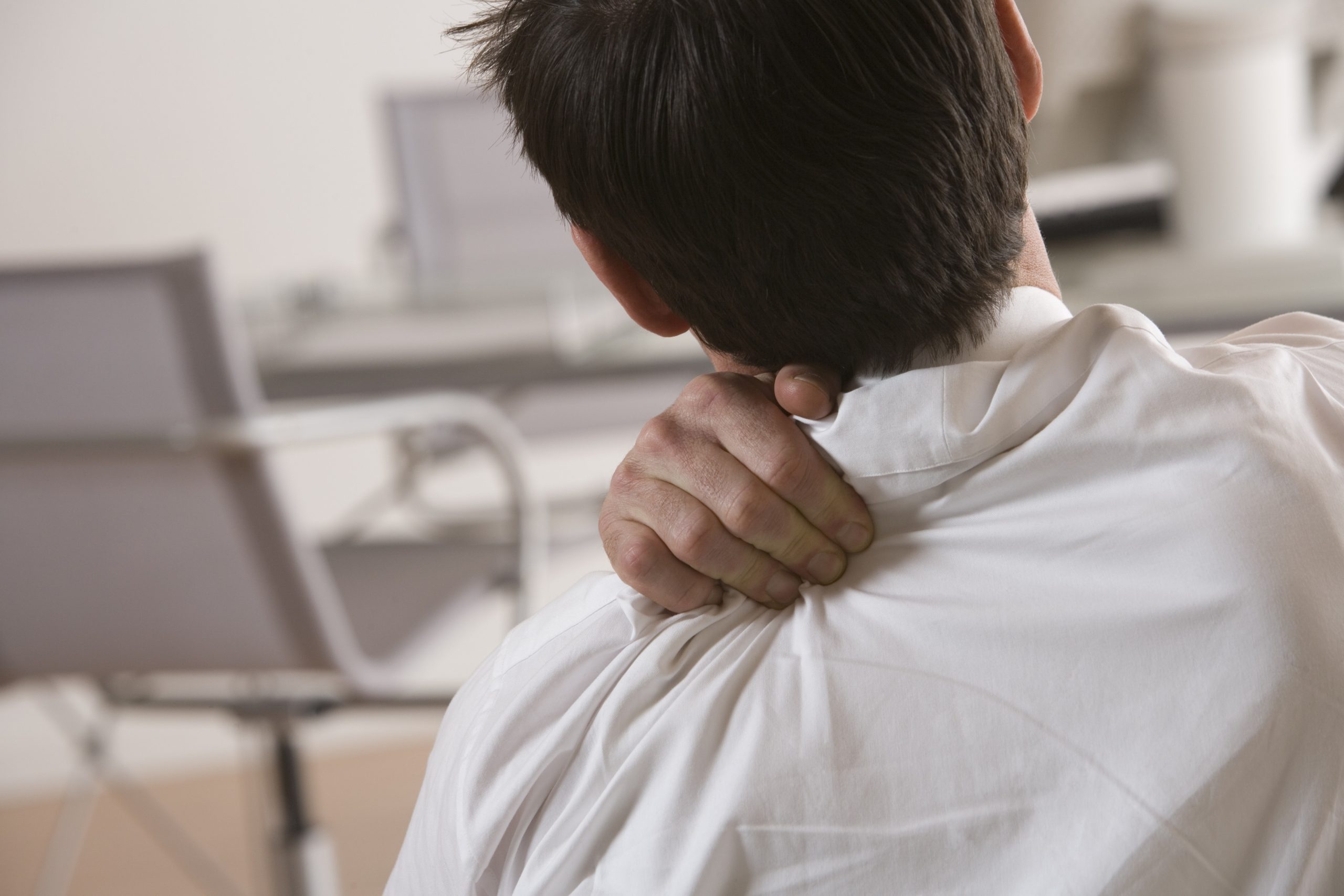 A spinal cord injury claim is a civil lawsuit that seeks to hold someone responsible for the injury and make the victim whole again through financial reimbursement. In personal injury law, a party is held liable (financially responsible) for an accident or injury if they reasonably could have prevented it by acting with due care. Common accidents that result in spinal cord injuries in Oklahoma City include:
Car accidents
Truck accidents
You may have grounds to file a spinal cord injury lawsuit in Oklahoma if one or more parties were negligent and this caused your injury. Negligence in personal injury law means the failure to act with prudence or an ordinary amount of care. If negligence causes an injury, the negligent party must pay for the victim's medical care and other expenses. You can find out if you have an injury case in Oklahoma by consulting with an accident attorney in Oklahoma City today.
Furthermore, if a loved one's spinal injury ultimately resulted in their death, contact our wrongful death lawyers in Oklahoma about moving forward with your case.
Damages Available in an Oklahoma City Spinal Cord Injury Claim
When you've suffered a life-altering injury that wouldn't have occurred had another party only taken reasonable measures to prevent it, you deserve compensation for the significant and ongoing damages. Typically, compensation comes from the appropriate insurance policy of the party at fault in the injury. A successful claim for damages can bring monetary compensation for the following:
Medical expenses

Future medical expenses for ongoing medical care related to the injury

Lost income

Future lost income

Lowered future earning potential due to disability

Pain and suffering

Emotional trauma, PTSD, depression, and loss of life quality
A spinal cord injury can bring normal life to a standstill and requires serious care for medical and emotional wellness. By maximizing the compensation you recover after a serious injury, you can focus on self-care rather than worrying about financial burdens.
Will I Have to Go to Court for a Spinal Cord Injury Claim in Oklahoma City?
Over 95% of personal injury claims settle out of court, including spinal cord injury claims. Oklahoma has a two-year statute of limitations for personal injury claims which allows an injury victim to follow through with a lawsuit within 2 years if they are unsuccessful in negotiating an acceptable settlement through the insurance company of the party at fault.
Though it's unlikely that your spinal cord injury claim will require courtroom litigation, the attorneys at Dan Davis Law are fully prepared to argue aggressively in court for full compensation for your damages should it become necessary.
Oklahoma Spinal Cord Injury FAQs
What Are the Common Causes of Spinal Cord Injury In Oklahoma City?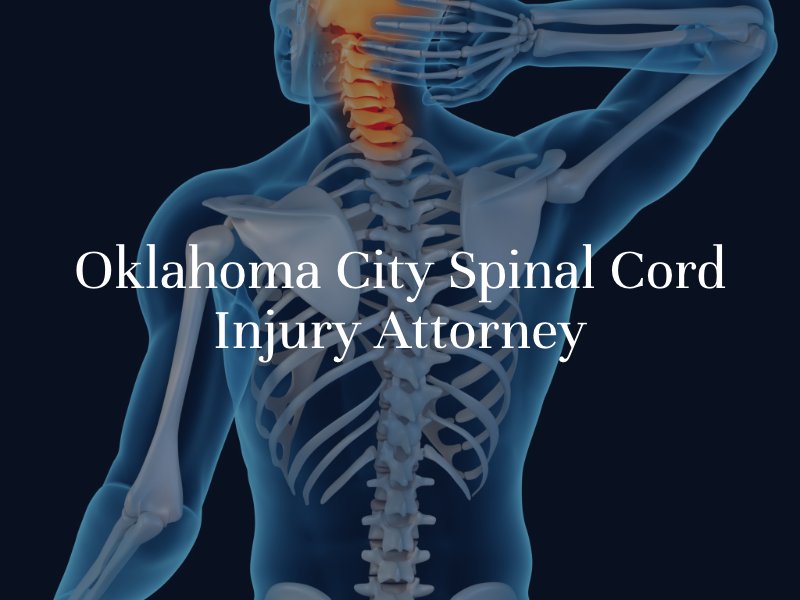 There are several studies on the most common causes of spinal cord injuries. These studies help with injury prevention efforts in the United States. According to research, the most common causes of spinal cord injuries are the following:
Car accidents (31.5%)

Falls (25.3%)

Gunshot wounds (10.4%)

Motorcycle accidents at (6.8%)

Diving injuries (4.7%)

Medical complications (4.3%)
More spinal cord injuries occur in the summer months, possibly due to the increased number of motorcyclists on the roadways and more people diving and enjoying contact sports. Car accidents are the leading cause of spinal cord injuries for individuals under age 45, while falls are the leading cause of spinal cord injuries in people over age 45.
Risk factors for spinal cord injuries include age, not wearing a seatbelt, not using protective sports equipment, alcohol use, and illnesses that cause balance problems or weakness. 
What Is a Spinal Cord Injury? What Are the Symptoms?
The spine is composed of bones called vertebrae, soft disks that cushion the vertebrae, and a complex bundle of surrounding nerves. It is the main component of the nervous system and forms a bridge between your brain and the rest of your body. When the spinal cord or any of its parts gets injured in an accident, it can cause permanent damage. Currently, there is no known cure for damaged spinal cord nerves.
A victim can suffer irreversible paralysis from a serious spinal cord injury or loss of feeling and function below the point of injury. Paralysis can also result in bowel, bladder, and sexual dysfunction. Other types of spinal cord injuries can cause symptoms such as back pain, immobility or pain with movements, muscle spasms, chronic pain, and tingling or numbness in the back or radiating through the limbs.
Often, spinal cord injuries and brain injuries can be caused at the same time. If this is the case for you, also feel free to reach out to our Oklahoma City brain injury attorneys to learn more information about your case.
What Are the Common Types of Spinal Cord Injuries In OKC?
There are 33 rings of bones known as vertebrae forming the spinal column to protect the spinal cord and support the human torso. In an accident, the bones may shatter and damage or sever the nerves in the spinal cord. Depending on the level of the injury, the injury victim's paralysis may impact more or less the individual's body. Because all messages back and forth between the brain and the body pass through the spinal cord, the higher the injury occurs on the spinal cord, the greater the impairment, since messages will not be able to travel past the region where the injury occurred at all if the spinal cord was completely severed or may only pass in a limited manner after partial spinal cord severing or damage.
Neurosurgeons and orthopedic doctors categorize spinal cord injuries into four types:
Cervical: When an injury causes damage to the spinal cord at one or more vertebrae in the neck, or cervical, region it causes the loss of function in the chest, arms, and legs resulting in a type of paralysis known as tetraplegia or quadriplegia
Thoracic: When an injury occurs at the level of any of the 12 vertebrae at the thoracic, or trunk region, it causes paralysis in the chest and legs, known as paraplegia, while the upper body remains unaffected
Lumbar: The lumbar vertebrae protect the spinal cord in the lower back. Injury in this region typically results in a degree of dysfunction or paralysis in the hips and legs
Sacral: The sacral region is in the pelvis where the spinal cord ends. Injury in this area may cause a degree of dysfunction in the legs and may also have an impact on the hips and pelvis depending on the location and severity of the injury
Individuals with injuries in the lumbar and sacral region may be able to walk with braces or other aids or may require a wheelchair depending on the severity and exact location of the injury in those regions.
What Are the Long-Term Effects of Spinal Cord Injuries?
Spinal cord injuries are permanent and have long-term impacts, not only on an injury victim's mobility but also on their long-term health. Spinal cord injury claims typically consider these effects when calculating damages for future medical expenses. Common long-term health effects may include:
Osteoporosis: Bone loss occurs rapidly after paralysis due to a not yet fully understood disruption in the cycle of bone formation and resorption as well as from lack of weight-bearing pressure and mobility. Osteoporosis is rapid during the first 2 years of paralysis and then stabilizes but remains at a heightened level of bone loss compared to mobile individuals

Respiratory complications: Loss of muscle control in the chest and thoracic region weakens the respiratory system, resulting in increased congestion, lower lung volume, pneumonia, and other complications depending on the level and severity of the spinal cord injury 

Muscle Spasticity: Uncontrolled muscle twitches and spasms

Syringomyelia: The formation of cysts and/or cavities in the spinal cord

Infections: Loss of control and regulation of bodily function can make affected areas of the body more susceptible to infections including bladder infections, kidney infections, and pneumonia

Pressure sores: Immobility and the necessity of spending daytime hours in a wheelchair often result in pressure sores

Depression: It's common to battle depression after a spinal cord injury due to the life-altering changes in mobility, ability, and routine
A spinal cord injury has ripple effects throughout all aspects of the injury victim's life, including ongoing negative impacts on health and emotional well-being. Preventing and treating these impacts can quickly cause financial hardships. 
If you or a loved one suffered a preventable spinal cord injury, a successful claim can help mitigate the financial harm so you can focus on maximizing recovery and adjusting to a new normal.
Areas We Serve
We serve all over Oklahoma, including:
Edgemere Park | Crown Heights | Mesta Park | Heritage Hills | Crown Heights-Edgemere Heights | The Village | Nichols Hills | Paseo Arts District | Uptown 23rd District | Lincoln Terrace | Jefferson Park | Asian District | Paseo | Film Row | Deep Deuce | Midtown | Bricktown | Automobile Alley | Capitol Hill | Plaza District | Classen-Ten-Penn | Wheeler District | Mesta Park Historic District | Stockyards City | Western Avenue | Adventure District | Windsor District | SOSA (South of St. Anthony) | Gatewood |
From the moment I had my car accident, I knew I was going to need a lawyer on my side because one of my children had gotten hurt in the same accident. I contacted The Dan Davis Law Firm and they let me know from the beginning they were going to take care of my family. I am very pleased with all the hard work and compassion I received from this Law Firm. The receptionists, my lawyer, Mr. Kelliher, and his assistant, Ashley, handled and took care of my case. I cannot recommend them high enough. – Lulu
Contact An Oklahoma City Spinal Cord Injury Attorney Today
A spinal cord injury can turn your life upside down, requiring a lifetime of medical treatments and care. At Dan Davis Law, our experienced spinal cord injury attorneys can take care of the legal part of your case so that you can focus on healing, your health, and your family. Our professionals, like our Oklahoma City truck accident lawyers, will work relentlessly to get the money that you deserve for your serious injury, even if that means taking your case to trial. Start with a free case consultation at our local law office, located in the middle of Deep Deuce, Oklahoma City. Contact us or call (405) 930-4210 to get in touch with us today.