Oklahoma City Spinal Cord Injury Attorney
A spinal cord injury can impact you and your family for life. It can cause long-term or permanent disability, as well as the inability to work and expensive medical treatments. If your spinal cord injury was caused by someone else, you may be eligible for financial compensation. While no amount of money can make things right, a settlement or judgment award from an at-fault party can allow you to move forward with less stress.
The attorneys at Dan Davis Law can help you bring a spinal cord injury cause of action in Oklahoma City. We will work tirelessly to make sure you get through this difficult time with your legal rights intact. Contact us today for a free consultation.
Why Choose An Oklahoma City Spinal Cord Injury Lawyer  From Dan Davis Law?
Our accident attorneys have over 25 years of experience representing individuals and families in these types of insurance claims and lawsuits.
Our Oklahoma City injury lawyers are attentive, caring, and good listeners. First and foremost, we are here to help you and your family get through a difficult time. Our law firm was founded on a passion for helping others.
Your lawyer will operate on a contingency fee basis, meaning he or she won't get paid unless you do. We keep our attorney's fees reasonable and affordable.
What Is a Spinal Cord Injury? What Are the Symptoms?
The spine is composed of bones called vertebrae, soft disks that cushion the vertebrae, and a complex bundle of surrounding nerves. It is the main component of the nervous system and forms a bridge between your brain and the rest of your body. When the spinal cord or any of its parts gets injured in an accident, it can cause permanent damage. Currently, there is no known cure for damaged spinal cord nerves.
A victim can suffer irreversible paralysis from a serious spinal cord injury or loss of feeling and function below the point of injury. Paralysis can also result in bowel, bladder, and sexual dysfunction. Other types of spinal cord injuries can cause symptoms such as back pain, immobility or pain with movements, muscle spasms, chronic pain, and tingling or numbness in the back or radiating through the limbs.
Often, spinal cord injuries and brain injuries can be caused at the same time. If this is the case for you, also feel free to reach out to our Oklahoma City brain injury attorneys to learn more information about your case.
What Is a Spinal Cord Injury Claim?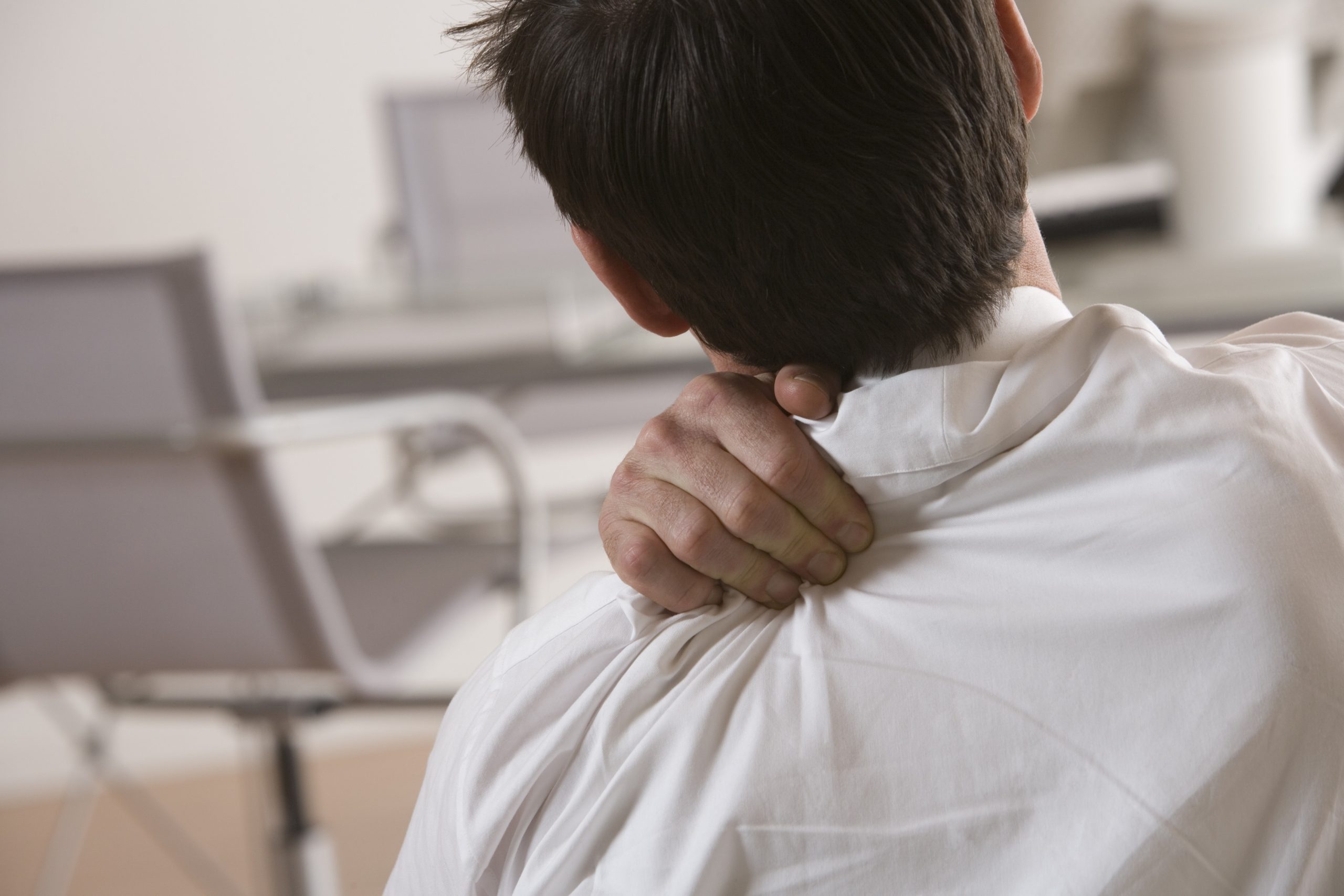 A spinal cord injury claim is a civil lawsuit that seeks to hold someone responsible for the injury and make the victim whole again through financial reimbursement. In personal injury law, a party is held liable (financially responsible) for an accident or injury if they reasonably could have prevented it by acting with due care. Common accidents that result in spinal cord injuries in Oklahoma City include:
Car accidents
Truck accidents
You may have grounds to file a spinal cord injury lawsuit in Oklahoma if one or more parties were negligent and this caused your injury. Negligence in personal injury law means the failure to act with prudence or an ordinary amount of care. If negligence causes an injury, the negligent party must pay for the victim's medical care and other expenses. You can find out if you have an injury case in Oklahoma by consulting with an OKC accident attorney today.
Furthermore, if a loved one's spinal injury ultimately resulted in their death, contact our wrongful death lawyers in Oklahoma about moving forward with your case.
Contact An Oklahoma City Spinal Cord Injury Attorney Today
A spinal cord injury can turn your life upside down, requiring a lifetime of medical treatments and care. At Dan Davis Law, our experienced spinal cord injury attorneys can take care of the legal part of your case so that you can focus on healing, your health, and your family. Our professionals, like our OKC truck accident lawyers, will work relentlessly to get the money that you deserve for your serious injury, even if that means taking your case to trial. Start with a free case consultation at our local law office, located in the middle of Deep Deuce, Oklahoma City. Contact us or call (405) 930-4210 to get in touch with us today.