Oklahoma City Motorcycle Accident Attorney
Motorcycle accidents can cause serious and debilitating injuries. Motorcyclists have hardly any protection from impacts on the ground and other objects in collisions. Unfortunately, this can result in life-changing physical injuries and psychological trauma for injured motorcyclists. At Dan Davis Law, we are dedicated advocates for accident victims, and our Oklahoma City motorcycle accident lawyers will look out for you and your best interests throughout the recovery process. We can meet you at your home, the hospital, or wherever is most convenient for you during a free case consultation.
Why Choose An Oklahoma City Motorcycle Accident Attorney From Dan Davis Law?
We have more than 25 years of experience handling motorcycle accident claims.
We have won millions of dollars for our clients in Oklahoma City's personal injury cases.
Our Oklahoma City injury lawyers provide a personal touch, caring lawyers, and attention to detail.
We are a local, family-owned, and family-run law firm in the heart of Deep Deuce, OKC.
We don't charge for our legal services unless we win your case.
When Do You Need an Oklahoma Motorcycle Accident Lawyer?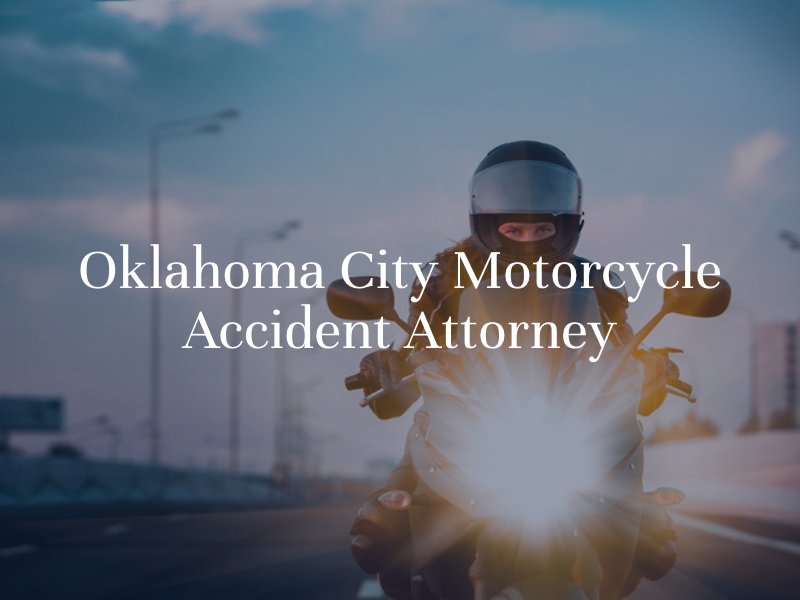 Unfortunately, it can be difficult for those who are hurt in motorcycle accidents in Oklahoma to get the justice and financial compensation that they need, as opposed to Oklahoma City car accident cases. Auto insurance companies are well-versed in saving money on claim payouts. It often requires assistance from a personal injury lawyer to get an insurance company to pay what a client requires. Hiring a motorcycle accident lawyer to represent you can allow you to go up against insurance claims adjusters and negotiate for fair and full financial compensation. In addition, your personal injury lawyer in Oklahoma City can take care of difficult tasks such as evidence collection and claims filing while you concentrate on getting better.
Common Methods Insurance Companies Use to Deny Claims
No matter how warm and helpful they might sound in commercials, insurance companies are in business to make profits, and their profits depend on minimizing claims or denying them outright so they take in more in premiums than they pay out in claims. After a motorcycle accident in Oklahoma, it helps to be wary of some of the common tactics an insurance company may use to try to undervalue or deny your valid claim, including:
Calling very soon after your accident with a lowball settlement offer before you could possibly know the extent of your damages and asking for a signature preventing you from filing further claims

Recording phone calls with you in order to use your remarks out of context against you

Claiming that your doctor's recommendations for treating your injury aren't necessary

Obtaining medical authorization to review your injury and then looking for information in your medical history they can claim is a pre-existing condition causing your pain
It's best to have seasoned representation by an attorney who is familiar with these tactics and then direct all communication with the insurance company representatives to your lawyer.
What Causes Motorcycle Accidents in Oklahoma City?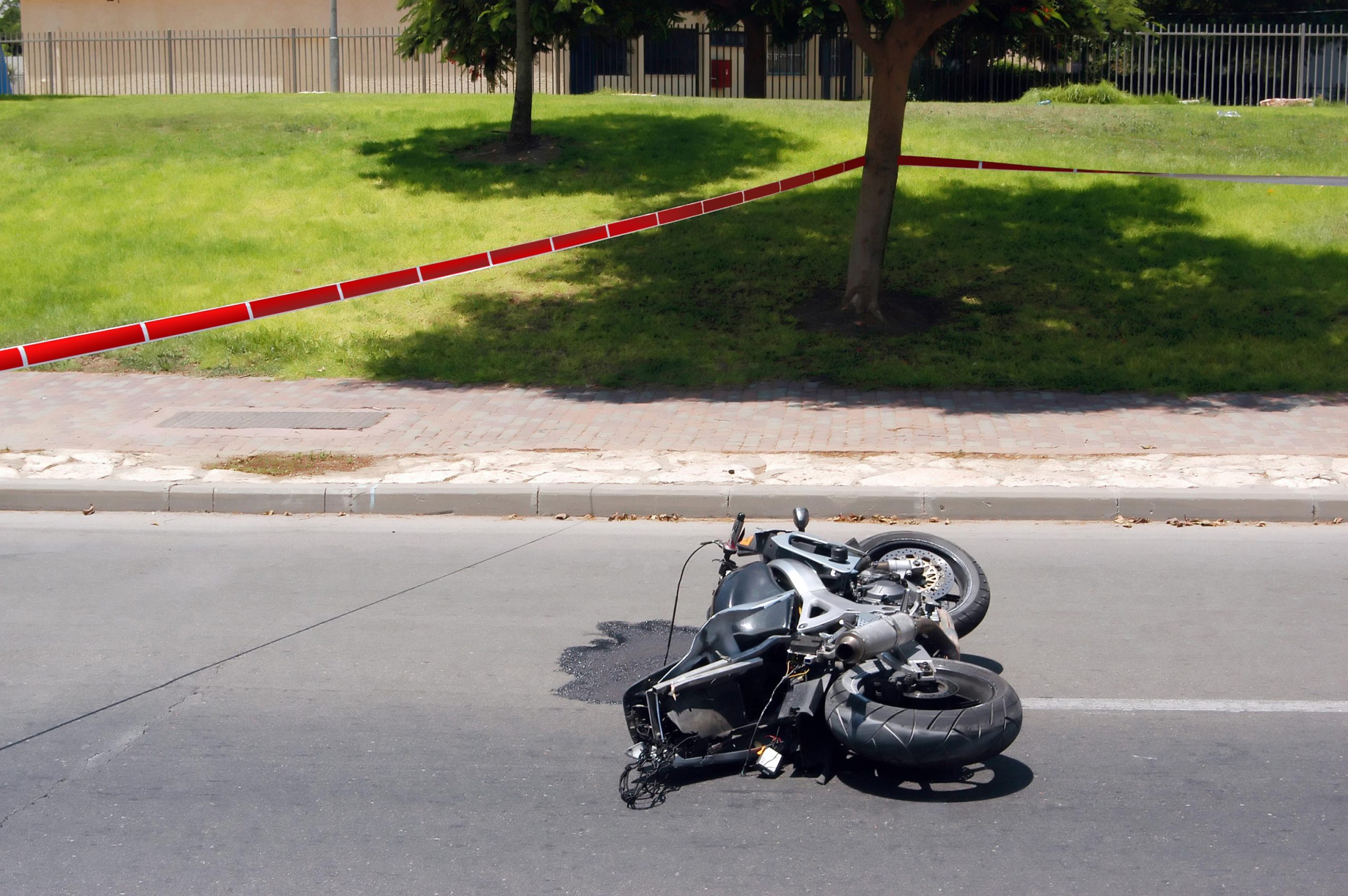 Most motorcycle accidents in Oklahoma City trace back to negligence. Negligence (§76-5) is the failure to act with enough care, resulting in injury or harm to others. Many different acts of negligence can ultimately end in motorcycle accidents – especially driver errors. If there is proof that your motorcycle accident was caused by a negligent or reckless driver, his or her auto insurance company is responsible for your injuries, medical bills, and other losses. Common examples of driver errors that result in motorcycle wrecks are:
Distracted driving
Failing to keep a proper lookout
Speeding or reckless driving
Drunk or drugged driving
Running through intersections
Weaving in and out of traffic
Failing to yield the right-of-way
Making unsafe left-hand turns
Tailgating
Dooring
Aside from driver error, other common causes of motorcycle accidents include auto part defects, road hazards, and unfortunately involvement in truck accidents in Oklahoma City. Identifying the cause of a motorcycle accident is necessary for Oklahoma before you can file an insurance claim, as liability goes to the party at fault for the wreck.
In Oklahoma, even if a motorcyclist is partially responsible for causing an accident, he or she can still recover financial compensation under the law of comparative negligence. However, the amount of fault allocated to the motorcyclist will reduce his or her financial recovery by an equivalent amount.
Common Motorcycle Accident Injuries
The unenclosed, 2-wheeled format of a motorcycle makes a ride in the open air an exhilarating experience, but it also leaves riders vulnerable to serious and even grave injuries. While a helmet can protect a rider against many forms of head injuries, the force of a collision may cause the head to shake violently enough for the brain to bump against the inside of the skull—something the helmet cannot guard against. Besides traumatic brain injuries, a motorcyclist is vulnerable to many types of injuries, including:
Road rash: when the skin scrapes against the surface of the road, causing abrasions that may require skin grafts

Fractures: including a broken back, pelvis, femurs, ribs, forearms, wrists, and hips

Back and neck injuries

Spinal cord injury: damage to the spinal cord may cause paralysis

Thoracic injuries and internal organ damage

Sprains, torn ligaments, and other soft tissue damage
Motorcycle accident injuries quickly become expensive, often requiring extensive medical treatment and missed paychecks during recovery. Some injuries, such as traumatic brain injuries and spinal cord damage can be life-altering and cause disability or impairment. When it was a preventable injury caused by a negligent driver, poor road maintenance, or a defective motorcycle part, the party at fault must provide compensation through their insurance policy.
What to Do After a Motorcycle Accident
Motorcycle accidents often have devastating consequences. In the aftermath of a motorcycle crash, you may be too seriously injured to do anything other than wait for emergency services to arrive, but if you are able to use your phone to take specific steps—or ask someone else to use your phone for you while you wait for help—you can protect your physical and economic future after the accident. Your phone is the perfect tool to do the following:
Call 911 to report the accident and request both police and paramedics

Take photos of the accident scene, including any involved vehicles and your damaged motorcycle

Take photos of any contributing factors such as traffic signs, traffic signals, an intersection, or a damaged section of the road

Add the contact information of any involved drivers

Get the contact information of any eyewitnesses

If time allows and you're able, record your own statement about how the accident occurred while it's fresh in your mind
Always allow the paramedics to stabilize you and transport you to a hospital. Once there, be sure to:
Undergo a complete evaluation and tell the medical providers about all of your injuries and every symptom, even if it seems insignificant

Ask the doctor for a detailed medical report highlighting your injuries, recommended treatments, and your prognosis

Keep all medical bills and invoices

Ask for a copy of the accident report
It's also important to call the Oklahoma City motorcycle lawyers at Dan Davis Law before communicating with the insurance company. It's helpful to resist posting anything to social media until after your claim is settled.
How to Prove Negligence in a Motorcycle Accident
An accident is always traumatic, but when someone else's negligence directly causes a motorcycle accident with significant injuries as a result, it's even more distressing. Filing an insurance claim for personal injury compensation requires the plaintiff (the injury victim) to prove with a preponderance of the evidence that the defendant's negligence, recklessness, or purposeful wrongdoing caused the accident. An experienced motorcycle accident attorney understands how to investigate all aspects of an accident to determine the party at fault and prove that their negligence caused your accident. Proving negligence requires demonstrating the legal points of liability including:
That the at-fault party owed a duty of reasonable care to keep you and others on the road safe by following traffic laws, avoiding distraction, and remaining vigilant, or by maintaining the roads and traffic signals, or by producing safe, reliable equipment 

That they breached this duty by acting negligently or recklessly

That the negligence, recklessness, or wrongdoing directly caused your injury
Once your attorney finds evidence showing the above points, they can draft a demand letter to the appropriate insurance company for compensation for your damages.
What Compensation Is Available for a Motorcycle Accident in Oklahoma?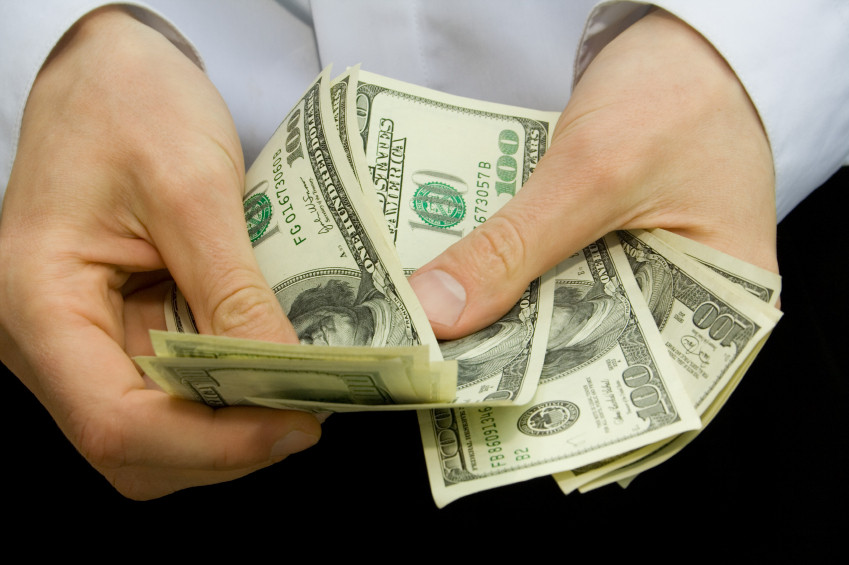 Filing an insurance claim or using an accident lawyer in Oklahoma City for a motorcycle accident can result in financial compensation awarded for your current and future losses. This can allow you to pay your bills and move forward with less financial stress after a collision. You may be eligible for financial compensation for losses such as your medical care, motorcycle repairs/replacement, lost wages, pain and suffering, wrongful death benefits, and more.
If you are suffering from catastrophic injuries, don't hesitate to contact our Oklahoma City brain injury attorney and OKC spinal cord injury lawyers as well.
Furthermore, if life is lost in the accident, a wrongful death attorney in Oklahoma City can accurately evaluate your case so that you understand how much it is worth before you negotiate an insurance settlement.
Will I Have to Go to Court to Recover Damages After a Motorcycle Accident?
The idea of facing a judge and jury to talk about your accident may feel overwhelming while you're dealing with medical treatments and recovery from your injuries. Fortunately, the vast majority of motorcycle accident claims in Oklahoma settle out of court. Less than 5% of personal injury claims become lawsuits in a courtroom. Typically, this only happens when an insurance company repeatedly denies or undervalues a valid claim.
According to Oklahoma's statute of limitations for accident claims, injury victims have two years from the accident date in which to file a personal injury lawsuit. If your lawyer from Dan Davis Law is unable to obtain an ample settlement, they will gladly take the matter before a judge in order to maximize your chances of recovering your financial losses plus an amount for pain and suffering. 
Contact a Motorcycle Accident Lawyer in Oklahoma City, Oklahoma Today
If you've been injured in a motorcycle accident in Oklahoma City, contact the local lawyers of Dan Davis Law for assistance and information. We stand with motorcyclists and can help you navigate the legal process in pursuit of justice and maximum financial compensation for your injuries. Our Oklahoma City motorcycle accident attorneys will guide you and your family through the process of holding one or more parties accountable for your crash. Please contact us or call today at (405) 930-4210 for a free consultation.