Oklahoma City Pedestrian Accident Attorney
As a pedestrian walking or jogging around Oklahoma City, you deserve to feel safe and protected from motor vehicle traffic. Unfortunately, careless and reckless drivers put pedestrians in danger. If you or a loved one was hit by a car in Oklahoma City, the pedestrian accident attorneys at Dan Davis Law can help. We will review your rights with you and guide you through the process of making a financial recovery. We are passionate and dedicated and our Oklahoma City accident lawyers handle all kinds of cases.
Why Choose A Pedestrian Accident Attorney From Dan Davis Law?
We have been assisting individuals and families throughout Oklahoma for more than 25 years. We will do whatever we legally and ethically can to maximize your financial recovery.
Our law firm is local, family-owned, and family-run. We care about the Oklahoma City community and are driven by a deep and abiding interest in helping others.
Our services are affordable. We offer free, no-obligation case evaluations and don't charge any fees upfront. You'll only pay us if we win your pedestrian accident case.
How Are Pedestrian Accidents in OKC Almost Always Preventable?
The most common cause of pedestrian collisions in Oklahoma and throughout the country is driver error. According to the Oklahoma Public Safety Office, there were 682 pedestrian accidents in 2020 alone. These accidents took 86 lives and caused hundreds of injuries. Oklahoma City had the highest number of vehicle-pedestrian collisions in the state (229). Some of the most common causes of pedestrian accidents in OKC include:
Distracted driving
Texting while driving
Driving while intoxicated
Speeding or reckless driving
Driving onto sidewalks
Failing to stop at crosswalks
Failing to yield to pedestrians
Ignoring traffic signs
Running red lights and stop signs
The highest number of pedestrian collisions took place when a pedestrian was crossing the road at a place other than an intersection (122). The second-highest crash location was at intersections (92), followed by walking with traffic (78). Motor vehicle drivers often have the power to prevent pedestrian collisions but fail to do so thanks to careless or reckless driving behaviors, resulting in worse damages than a typical Oklahoma City car accident case. If a driver caused your pedestrian collision, his or her auto insurance company is responsible for your medical bills and other losses.
What Is the Comparative Negligence Law?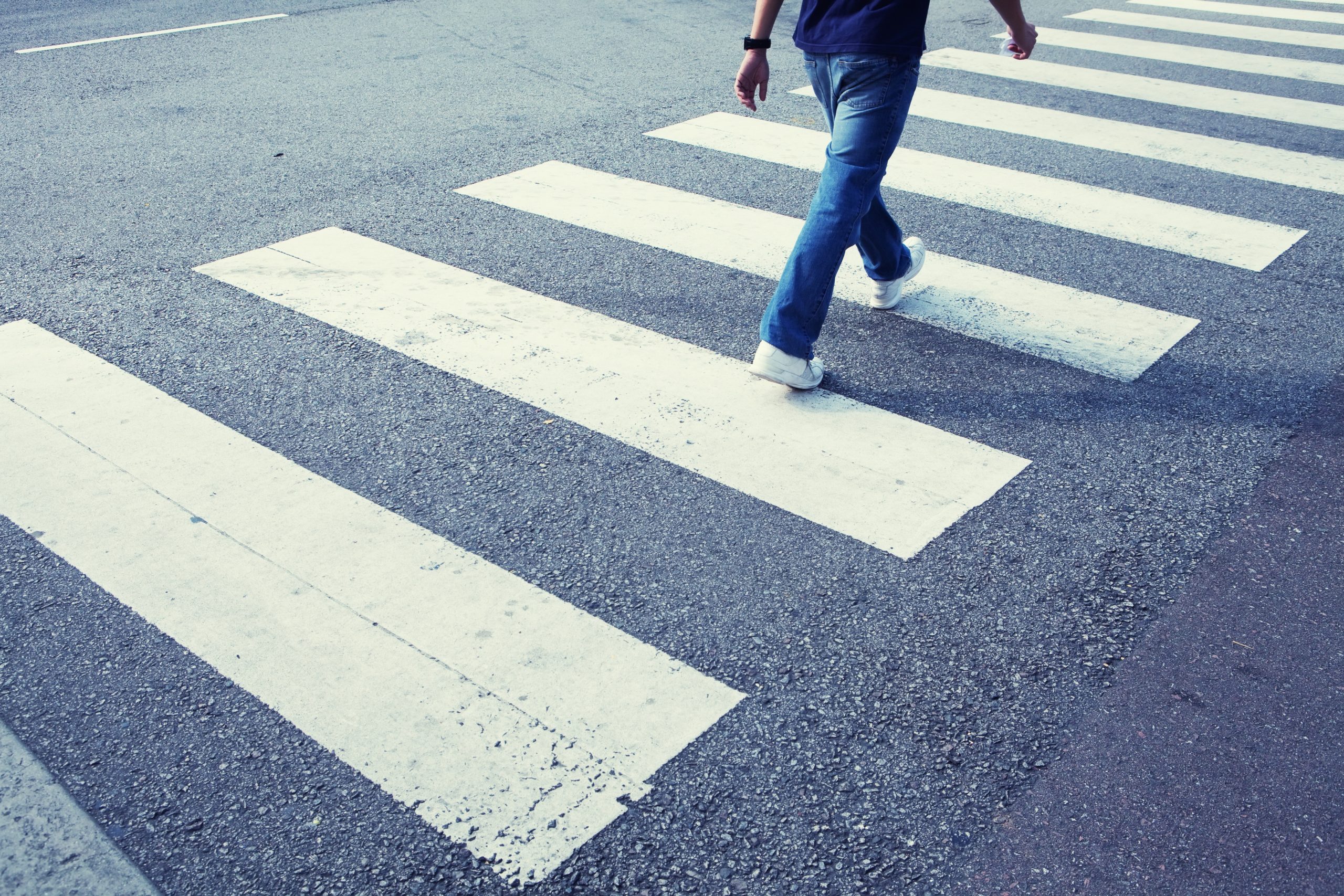 A common defense to pedestrian accident claims is that the pedestrian caused or contributed to the crash, such as by jaywalking or violating a traffic law. In Oklahoma, a law is known as the comparative negligence rule (§ 23-13) allows an accident victim to receive financial compensation even with partial fault for the collision. As long as you are found to be less than 50 percent at fault for your pedestrian collision, you will qualify for money damages. The courts will reduce your recovery by your degree of fault, however.
What Do You Need to Prove a Pedestrian Accident Claim?
As the injured party or plaintiff in a pedestrian accident case, it is your responsibility to prove the claim being made. You or your Oklahoma City injury lawyer will need to provide clear and convincing evidence of fault for your accident, such as a police report, photographs and videos, eyewitness statements, and expert testimony. It is important to call the police from the scene of your accident to give you an accident report. It is also important to hire an attorney who can help you preserve and collect evidence to support your claim and build a stronger case.
Contact An Oklahoma City Pedestrian Accident Lawyer Today
If you or a loved one has been injured in a pedestrian accident in Oklahoma City or the surrounding area, please contact Dan Davis Law to find out how we can help you. We are dedicated personal injury lawyers with decades of experience handling pedestrian accident cases. Our attorneys will fight for the compensation that you need to recover. If you happen to sustain injuries that gave you long-term needs, our Oklahoma City brain injury lawyers are also here to help. Please contact us or call today at (405) 930-4210 to request your free consultation.