Oklahoma City Pedestrian Accident Attorney
As a pedestrian walking or jogging around Oklahoma City, you deserve to feel safe and protected from motor vehicle traffic. Unfortunately, careless and reckless drivers put pedestrians in danger. If you or a loved one was hit by a car in Oklahoma City, the pedestrian accident attorneys at Dan Davis Law can help. We will review your rights with you and guide you through the process of making a financial recovery. We are passionate and dedicated and our Oklahoma City accident lawyers handle all kinds of cases.
Why Choose A Pedestrian Accident Attorney From Dan Davis Law?
We have been assisting individuals and families throughout Oklahoma for more than 25 years. We will do whatever we legally and ethically can to maximize your financial recovery.
Our law firm is local, family-owned, and family-run. We care about the Oklahoma City community and are driven by a deep and abiding interest in helping others.
Our services are affordable. We offer free, no-obligation case evaluations and don't charge any fees upfront. You'll only pay us if we win your pedestrian accident case.
How Are Pedestrian Accidents in OKC Almost Always Preventable?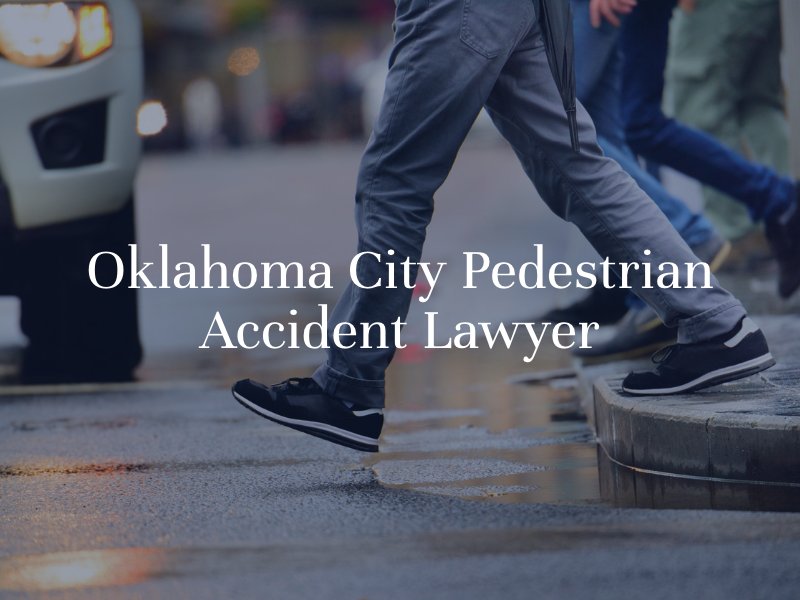 The most common cause of pedestrian collisions in Oklahoma and throughout the country is driver error. According to the Oklahoma Public Safety Office, there were 682 pedestrian accidents in 2020 alone. These accidents took 86 lives and caused hundreds of injuries. Oklahoma City had the highest number of vehicle-pedestrian collisions in the state (229). Some of the most common causes of pedestrian accidents in OKC include:
Distracted driving
Texting while driving
Driving while intoxicated
Speeding or reckless driving
Driving onto sidewalks
Failing to stop at crosswalks
Failing to yield to pedestrians
Ignoring traffic signs
Running red lights and stop signs
The highest number of pedestrian collisions took place when a pedestrian was crossing the road at a place other than an intersection (122). The second-highest crash location was at intersections (92), followed by walking with traffic (78). Motor vehicle drivers often have the power to prevent pedestrian collisions but fail to do so thanks to careless or reckless driving behaviors, resulting in worse damages than a typical Oklahoma City car accident case. If a driver caused your pedestrian collision, his or her auto insurance company is responsible for your medical bills and other losses.
Common Pedestrian Accident Injuries
Pedestrians are extremely vulnerable to serious injuries in a collision with a heavy vehicle, no matter its speed on impact. Injuries from this type of accident can cause partial or total disability. Even milder injuries require time away from work and result in hefty medical bills. Common injuries after a pedestrian accident include:
Traumatic head injuries

Broken bones, including pelvis, back, hip, ribs, neck, legs, and arms

Crush injuries causing organ damage

Road rash wounds caused by hitting, sliding, or bumping on rough road surfaces

Lacerations and bruises

Soft tissue damage such as sprains and torn ligaments
When you've been hurt in a pedestrian accident, the effects ripple throughout every aspect of your life. In some cases, life as you know it might grind to a halt. If the accident was preventable if only a negligent party had taken reasonable precautions or followed traffic laws, then you deserve justice and compensation for your economic losses and pain and suffering.
What to Do After Being Hit By a Car In Oklahoma City
Because a pedestrian has no protection, injuries after a collision with a car are often devastating. If you have severe injuries, you may be unconscious or unable to safely move. However, if you're able to use your phone—or hand it to an uninjured person to use for you—it becomes a useful tool for protecting your safety and your finances after an accident. Use your phone to do the following in the aftermath of an accident:
Call 911 to report the accident to the police and request an ambulance

Use your phone camera to take photos of the vehicle that hit you

Take photos of your visible injuries

Take photos of any contributing factors such as crosswalks or traffic signals

Collect the contact and insurance information of the driver

Add the contact information of any nearby eyewitnesses to the accident

If time allows, use your phone to record your own statement about how the injury occurred while it's fresh in your memory. Sometimes trauma can make you forget the details later.
After you arrive at the hospital, be sure to tell your medical team about every injury and every symptom. Ask for a detailed report with your doctor's notes on your injuries, their recommended treatment, and your overall prognosis. Then, save your medical bills, the report, and a copy of the accident report and call the pedestrian accident attorneys at Dan Davis Law before you speak to insurance company representatives.
What if It's a Hit and Run In OKC?
It's unlawful for anyone involved in a traffic accident in Oklahoma to leave the scene of the accident until cleared to leave by the police. A motorist who hits a pedestrian has the legal duty to remain at the scene. Unfortunately, some drivers panic and flee the scene, or they leave because they've been drinking, have drugs in their possession, were distracted, lack a valid driver's license, or have an outstanding warrant they wish to avoid.
If you've been injured in a hit-and-run pedestrian accident, you may still be able to get a good look at the make and model of the vehicle and a description of the driver. You may even be able to use your phone to snap a photo as they flee the scene. A photograph of their license tag could be the critical link for police to identify them.
Use your phone to collect the contact information of eyewitnesses. Recording your own observations of the vehicle that hit you while the memory is fresh, and/or recording witness statements with their permission is also helpful.
In the event that the police are unable to identify and locate the party at fault in your pedestrian accident, you will have to file a claim with your own insurance company for compensation. In some cases, Oklahoma's 2-year statute of limitations on personal injury lawsuits may be suspended until the at-fault driver is found.
Is it Possible That an Insurance Company Will Try to Deny My Claim?
Insurance companies exist to make profits and often try to undervalue or deny a valid claim in order to protect those profits. Large payouts hurt their bottom lines. A seasoned Oklahoma pedestrian accident attorney understands how to recognize and counteract common tactics used by insurance companies to deny claims or offer only a lowball settlement. Be aware that the insurance company of the party at fault for your accident may do the following:
Call you right after the accident to offer a low settlement in exchange for your signed release preventing further claims—often before you could possibly know the extent of the financial damage you'll suffer from the injury

Recording phone communications and using your innocent remarks against you

Denying a claim for medical expenses by stating that their own medical experts say your doctor's recommended treatment is unnecessary

Following your social media to attempt to "prove" that you aren't as injured as you claim

Asking for medical authorization to review your injury records and then finding a pre-existing condition or previous injury they can claim causes your pain
It may seem unethical, but most of the strategies insurance adjusters use to deny claims are legal. Only if they become aggressive or commit fraud by failing to live up to the explicit terms of a contract does it become a case of bad faith insurance practices, which can trigger a lawsuit.
In most cases, a skilled attorney can craft a compelling case for your full compensation and then skillfully negotiate to maximize your compensation in a settlement so you don't have to step into a courtroom.
What Is the Comparative Negligence Law?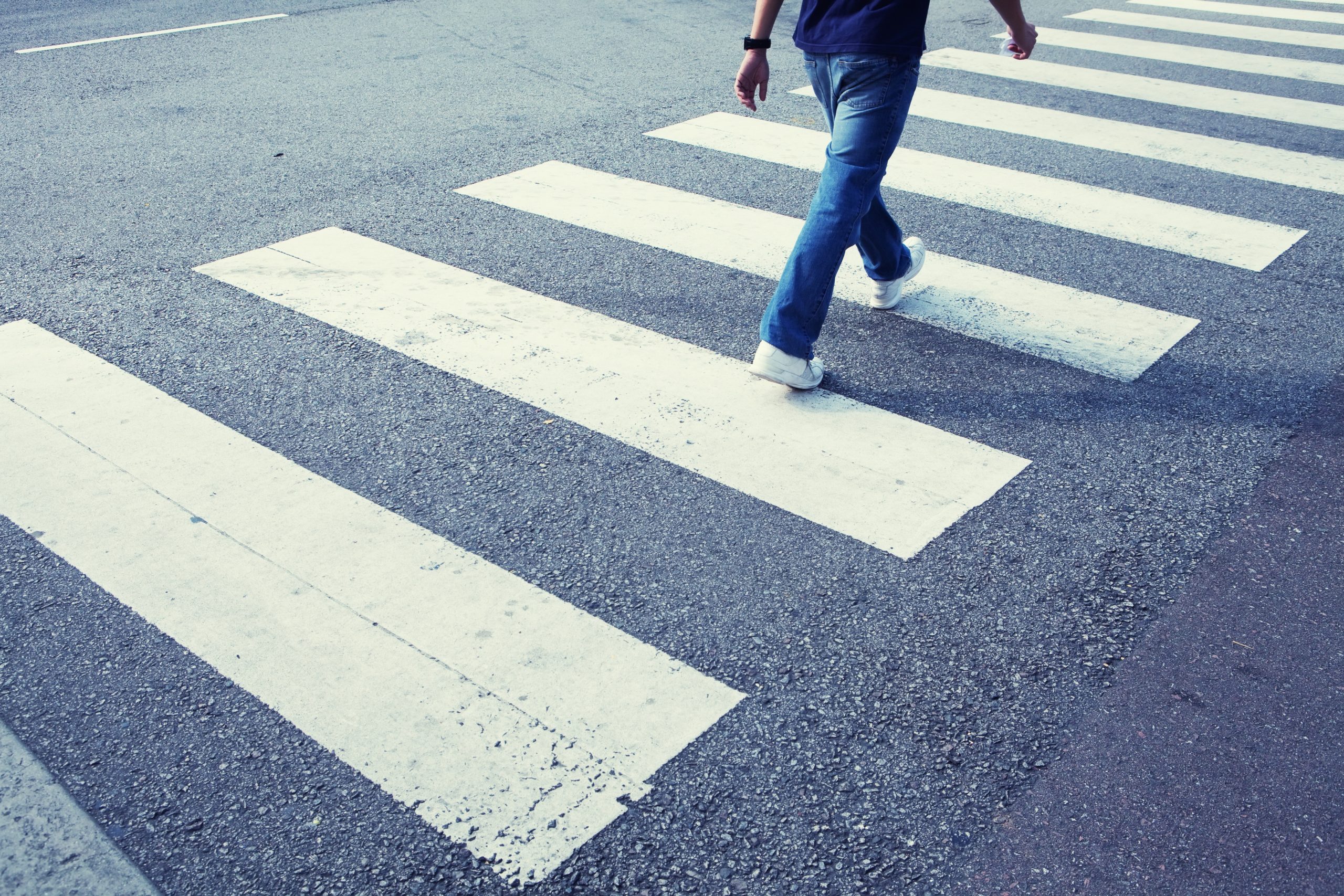 A common defense to pedestrian accident claims is that the pedestrian caused or contributed to the crash, such as by jaywalking or violating a traffic law. In Oklahoma, a law is known as the comparative negligence rule (§ 23-13) allows an accident victim to receive financial compensation even with partial fault for the collision. As long as you are found to be less than 50 percent at fault for your pedestrian collision, you will qualify for money damages. The courts will reduce your recovery by your degree of fault, however.
What Do You Need to Prove a Pedestrian Accident Claim?
As the injured party or plaintiff in a pedestrian accident case, it is your responsibility to prove the claim being made. You or your Oklahoma City injury lawyer will need to provide clear and convincing evidence of fault for your accident, such as a police report, photographs and videos, eyewitness statements, and expert testimony. It is important to call the police from the scene of your accident to give you an accident report. It is also important to hire an attorney who can help you preserve and collect evidence to support your claim and build a stronger case.
What Damages Can I Seek in a Pedestrian Accident Claim in Oklahoma?
The serious injuries sustained in pedestrian accidents can quickly cause medical bills to pile up at the same time that you may be unable to work. Financial anxiety may make it more difficult to focus your energy on recovering. A successful pedestrian accident claim can help you recover damages such as:
Your medical expenses and any future medical expenses expected for further treatment, home health care, physical therapy, or medical equipment

Lost income

Future lost income and diminished earning capacity if your accident left you with a disability

Pain and suffering

Any other applicable non-economic damages such as disfigurement, emotional trauma, PTSD, and lowered life quality
Though it's true that financial compensation for damage like pain and suffering can't take away your pain and trauma, it can help relieve financial burdens while you recover and open doors to the best medical care and counseling.
Contact An Oklahoma City Pedestrian Accident Lawyer Today
If you or a loved one has been injured in a pedestrian accident in Oklahoma City or the surrounding area, please contact Dan Davis Law to find out how we can help you. We are dedicated personal injury lawyers with decades of experience handling pedestrian accident cases. Our attorneys will fight for the compensation that you need to recover. If you happen to sustain injuries that gave you long-term needs, our Oklahoma City brain injury lawyers are also here to help. Please contact us or call today at (405) 930-4210 to request your free consultation.