Oklahoma City Workers' Compensation Lawyer
Being injured at work can put you in a tough position. Your injuries may prevent you from performing the necessary functions of your job, leading to lost wages in addition to your medical bills. The Oklahoma workers' compensation system can enable you to obtain financial benefits without needing to prove that someone caused your injury. You may need assistance getting an insurance company or employer to treat you fairly during the claims process, however.
At Dan Davis Law, our Oklahoma City workers' compensation attorneys can assist you with the claims process, including negotiating for maximum financial compensation on your behalf. Contact us today for a free initial consultation.
Why Work Choose An Oklahoma City Workers Compensation Lawyer From Dan Davis Law?
We have been helping injured employees recover compensation for over a quarter of a century.
Our OKC accident attorneys have a deep and abiding interest in helping others. We bring a personal touch to law.
We are a local and family-run law firm located in the heart of Deep Deuce in Oklahoma City.
Our Oklahoma City injury lawyers are caring, attentive, and know how to get real results.
Our attorneys don't get paid for your work injury claim unless you do.
How Does the Oklahoma City Workers' Compensation Program Work?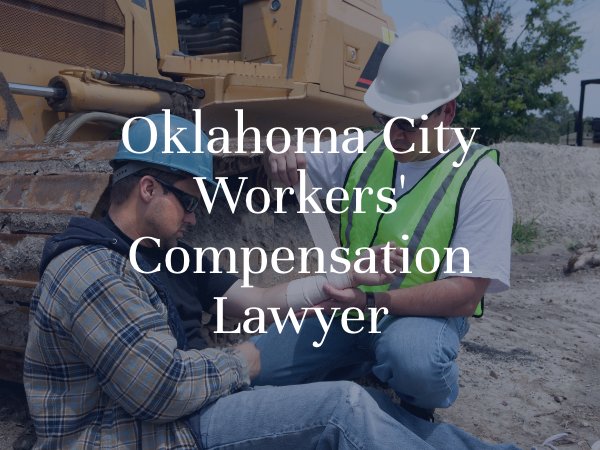 Most employers in Oklahoma are required to carry workers' compensation insurance. This type of insurance offers financial benefits to reimburse workers for medical bills, lost wages, and other costs associated with a workplace injury or illness. It is not a fault-based system; financial benefits are not reliant upon the employee proving that someone else caused the injury being claimed. In this way, workers' comp is different from a personal injury lawsuit.
In general, to be eligible for workers' compensation insurance benefits, a worker simply must prove that the injury or illness is occupational, report the accident to the employer within 30 days, and work with the employer to file an insurance claim by the deadline. Oklahoma's workers' comp insurance program covers almost all injuries and illnesses related to performing a job. This includes repetitive motion injuries but does not include self-inflicted injuries or injuries while the employee was intoxicated or violating a company policy.
Are Businesses Required to Provide Workers' Comp Insurance for All Employees?
The vast majority of businesses must provide worker's compensation insurance for their employees since the passage of the law in 1915. However, a small subset of employees remains exempt from the coverage requirement. Employees exempt from required coverage include:
Sole proprietors

LLC  members who own 10 percent or more of the capital

Members of a partnership

Stockholders holding 10 percent or more of capital in a business

Small family businesses with 5 or fewer family-member employees

Independent contractors

Real estate brokers paid by commissions
While there's no required coverage under these circumstances, employers may still elect to provide coverage for their own protection to close a potential liability gap. Small businesses can purchase affordable worker's comp coverage through the state of Oklahoma. 
Steps to Take After an Accident On the Job
Sustaining an injury at work can greatly impact your life. Not only are injuries painful and traumatic, but they also affect your ability to do your job and earn a living. In order to ensure you get the compensation you need from your worker's comp claim there are 4 important steps to take.
Report the injury immediately even if it appears minor at first. Carefully follow the process your employer requires for workplace injuries and do so within 30 days of the incident.

See a doctor as soon as possible even if the injury doesn't appear to be an emergency. It's essential to have medical records showing your doctor's findings.

Keep detailed records of your medical treatment expenses and missed days of work

Seek representation from a skilled and experienced attorney like those at Dan Davis Law in Oklahoma City
A highly qualified attorney with many years of experience in handling workers' comp claims can help you file your claim correctly and advocate for the best possible settlement or coverage. With a compassionate and diligent attorney handling your claim, you can focus on your medical treatment and recovery.
Oklahoma City Workers' Compensation Process
If you've been injured on the job, it helps to understand the workers' compensation process in Oklahoma and take prompt action. It's important to notify your employer as soon as the accident occurs or as soon as you understand that the symptoms you're experiencing came from an on-the-job injury. Oklahoma's workers' comp process states that you must inform your employer within 30 days of the accident or within 30 days of your understanding that your injury is work-related. Failing to notify an employer within 30 days may result in the denial of your claim. After notifying your employer of the injury—preferably with a written notice—the workers' compensation process in Oklahoma requires the following steps:
File a Form 3 with the Oklahoma Workers' Compensation Court. This is the "Employees First Notice of Accidental Injury and Claim for Compensation" form. Some employers may choose to file this form on your behalf

File your claim to the

Oklahoma Workers' Compensation Commission

which offers electronic and downloadable forms

Undergo a complete medical evaluation of your injury. Typically the employer chooses a physician for this process but if an employer fails to do so within 7 days of their notice of your injury you may see a physician of your choice and your employer must reimburse you

Follow the doctor's treatment recommendations carefully, attend every appointment, and carefully maintain records of your treatment, procedures, and medical bills. Failing to follow a doctor's instructions may result in the denial of your benefits

Return to work only after your doctor clears you by stating that you've reached Maximum Medical Improvement (MMI)
By carefully following the procedure for filing a Workers' Compensation claim you should promptly begin receiving benefits. Many injured employees choose to hire an experienced Workers' Compensation lawyer in Oklahoma City to ensure that they receive the maximum benefits they're entitled to in a timely manner.
Why You Need A Oklahoma City Workers' Compensation Lawyer
Workers' Compensation is an insurance company, and like most, they don't happily write out large checks. In some cases, they may deny valid claims and use a variety of tactics to limit liability. An experienced Workers' Compensation lawyer understands how to recognize and counteract these tactics with compelling evidence for your claim. 
If your employer or their insurance company denies your claim for Workers' Compensation benefits, the matter may go before a judge in a hearing. In these proceedings, your employer and their insurance provider will have an attorney representing their best interests. If you don't have an attorney representing your rights and best interests throughout the process and the hearing, you're at a significant disadvantage.
In many cases, an experienced Workers' Compensation attorney will prevent the matter from requiring a hearing. Court appearances become necessary in only about 5% of cases where injury victims have legal representation. Instead, your attorney can strongly negotiate on your behalf with the insurance company in mediation or settlement conferences to maximize your chances of an ample settlement without the need for a court appearance.
A diligent Workers' Comp attorney thoroughly investigates the circumstances of your workplace accident to gather evidence to represent your best interests throughout the entire process.
Can You File a Workers' Comp Claim and a Personal Injury Lawsuit?
The answer to this question depends on the situation. Once you accept a workers' comp settlement, you cannot file a lawsuit against your employer or the company – even if there is evidence that your employer was negligent and caused your injury. You can only file a lawsuit against your employer if you don't accept workers' compensation.
You may be able to file a lawsuit against a third party after accepting workers' comp, however, such as the manufacturer of a defective piece of equipment. This is why it is important to consult with an injury attorney in OKC before accepting a workers' comp settlement – it may not be your best option for making a financial recovery after a workplace accident.
Can You Choose Your Own Doctor?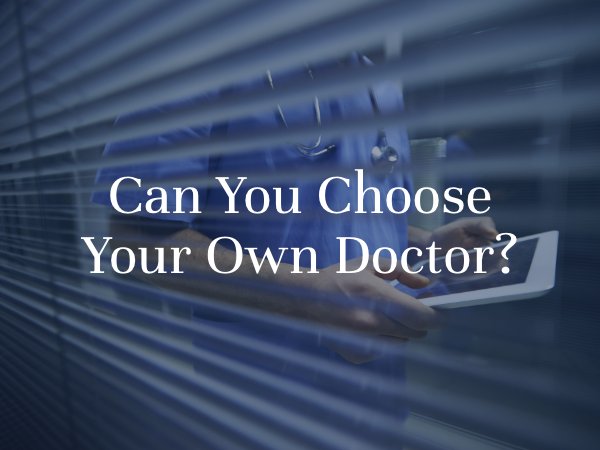 In a worker's comp case, it's the employer's right to choose the doctor unless your injury requires emergency treatment or if the employer waits more than 7 days to provide a doctor to treat the injury, in which case you can choose your own doctor at the expense of your employer.
In the event that you want to see a different doctor, you can apply to change doctors one of two ways, depending on whether or not your coverage is through a Certified Workplace Medical Plan (CWMP). If it is, you can apply for a different physician from the network. If you aren't covered through a CWMP you can apply for a change to a physician of your choice, but no more than twice per claim.
What Injuries are NOT Covered by Workers' Comp?
It's important to understand that while work-related injuries are covered by Workers' Comp, not all injuries that occur while you are at work are covered. For instance, if you're hurt at work while playing, fooling around with coworkers, or socializing, your injury won't be covered by a worker's comp claim. Other types of injuries unrelated to your actual work may also be exempt including:
Injuries caused by pre-existing conditions

Injuries caused by intoxication or drug use unless you can prove the injury is entirely unrelated to your state of intoxication

Injuries that occur in parking lots unless the employer owns the lot or has responsibility for maintaining the area

Injuries occurring during an unauthorized break

Mental or emotional injuries not caused by a work injury or an act of violence at work
Who Determines Who is Eligible for Workers' Compensation Benefits?
Workers' Compensation insurance is a type of property and casualty insurance product that the majority of Oklahoma employers are required to carry for their workers. Like all insurance companies, profits are the goal of the insurer, which means they hire insurance adjusters to review claims, often with the aim of undervaluing them or denying them completely. Insurance representatives never happily write out checks. Because the insurer ultimately decides whether or not your claim is eligible for benefits, they may seek ways to determine that the employee was negligent or otherwise ineligible for one of the following reasons:
The employee wasn't on the job when the injury occurred

The injuries resulted from a violation of a law

The accident occurred while an employee was intoxicated or using an illegal substance

The employee violated work policies

The employee failed to notify their employer within the 30-day time limit or failed to properly complete the required forms

Claim the employee is an independent contractor so they are not eligible for benefits
While the insurance company providing an employer with Workers' Compensation insurance decides who is eligible for benefits, employees have the right to appeal a denial through a court hearing so an impartial judge decides on the case.
What Damages Are Available In An Oklahoma City Workers Comp Case?
The damages or financial compensation, available through workers' comp in Oklahoma can pay for your medical bills (past and future), about 67 percent of your lost wages, a short-term or permanent disability, and death benefits for the loss of a loved one. A personal injury claim, on the other hand, can offer 100-percent wage replacement, as well as compensation for pain and suffering. Filing both types of claims, if your circumstances allow, can maximize your financial recovery as an injured worker in Oklahoma City. Furthermore, if a loved one has died due to an injury sustained on the job, you can also contact our Oklahoma City wrongful death attorneys to help you through that legal process.
Understanding Temporary Total Disability Compensation
If you experience a significant or severe injury and can't return to work during your recovery you might be eligible for Temporary Total Disability (TTD) Compensation. In Oklahoma, the benefits provide payment at 70 percent of your normal wage or no more than $953.18 per week as of 2022. For many people, this is less than their normal weekly earnings, but the amount isn't taxable. The disability coverage continues until:
You are able to return to work

Your doctor states that your condition has reached its maximum medical improvement or MMI, in which case you may need to file for permanent disability if you are unable to work at all.

You've reached the maximum amount of benefits you are allowed under your coverage, which may be up to 156 weeks for serious injuries and less for soft tissue injuries and other less serious injuries.
In some cases, you may be unable to return to your normal job position but may return to work in a different capacity, such as a light duty position, in which case you may be eligible for Temporary Partial Disability (TPD) which provides compensation at 70 percent of the difference in pay between your normal position and your new position.
Will My Case End in a Settlement?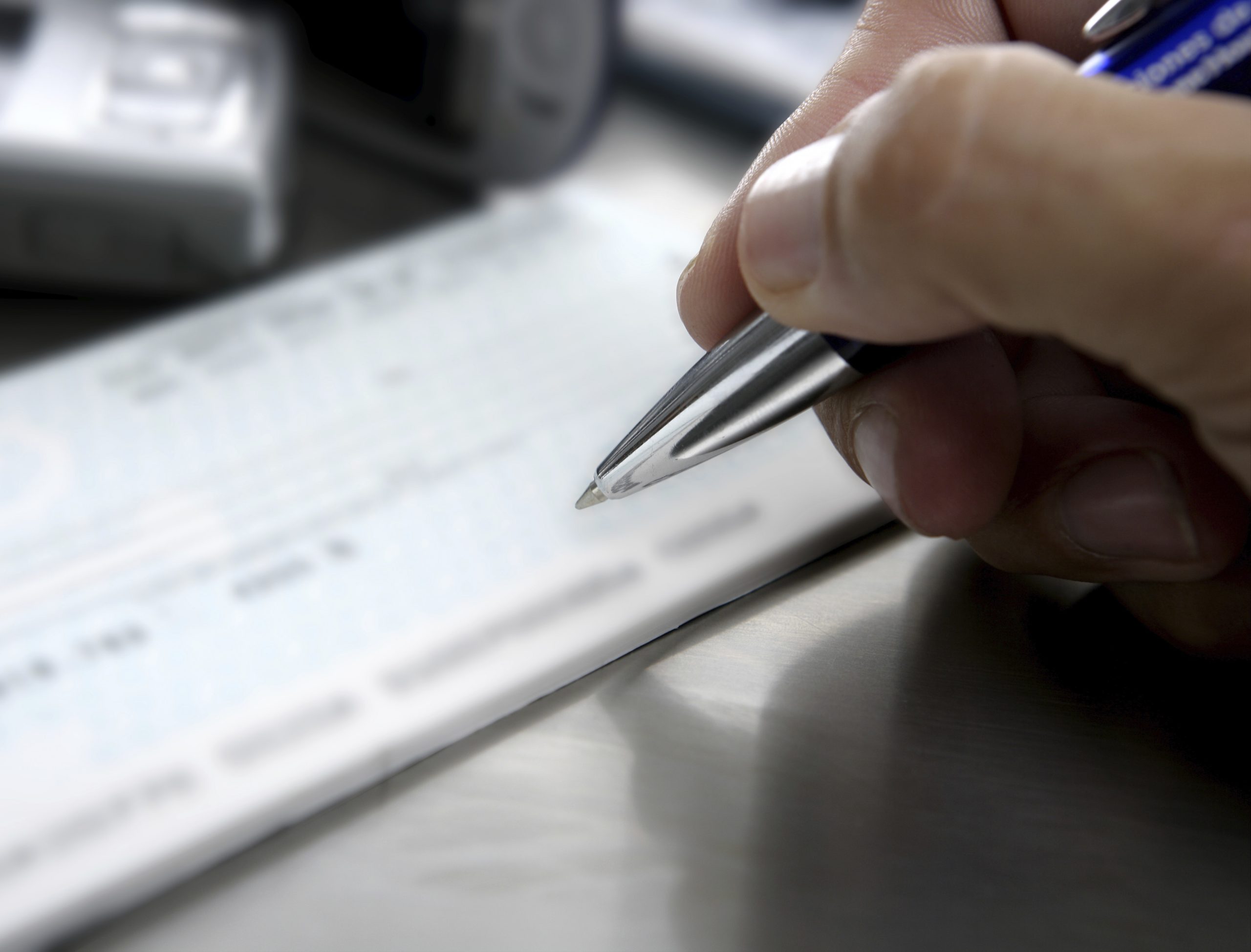 Most workers' comp claims do end in settlements either with single lump-sum payments or weekly benefits for a specific amount of time until reaching the total amount. Trials are necessary only if a dispute arises between you and your employer's insurance carrier and it isn't resolved through negotiation or mediation. In this case, your claim becomes a court case and a judge decides based on the facts in your unique case, including your medical records, testimony, and evidence.
In Oklahoma, the Oklahoma Workers' Compensation Commission (OWCC) handles claims for workers' comp. The Oklahoma Workers' Compensation Court of Existing Claims hears any cases requiring disputed settlements if an agreement isn't reached through mediation. The Administrative Workers' Compensation Act provides guidelines in Oklahoma for employees with workers' comp claims.
Additional Benefits Available Through Workers' Comp
If you've reached your maximum medical improvement according to your doctor, you may be eligible for vocational rehabilitation with opportunities for career training, vocational assessment, career counseling, and employment searches.
Workers' comp claims also offer death benefits for surviving family members with the amount depending on the number of dependents left behind. It also allows up to $10,000 in funeral expenses for families of employees who die from work-related injuries. 
What to Do if Your Benefits Are Denied
It's disheartening to receive a denial of your valid claim for Workers' Compensation benefits, but it's not always the end of the road for your claim. Whether an employer disputes your eligibility or the insurance adjuster finds reasons to reject your claim, you have legal recourse to file an appeal, in which case you can request a formal hearing so a judge can hear both sides and make a ruling.
You can also file a claim with Oklahoma's Workers' Compensation Commission and attend mediation. If mediation fails, the case may proceed to a formal hearing. A Workers' Compensation attorney can represent your rights and best interests through these filings and proceedings to maximize your chances of a favorable outcome for your claim.
Can an Employer Retaliate if I File a Claim for Workers' Compensation Benefits?
Because your livelihood likely depends on your job, you may worry about an employer's response to your claim for compensation while you take time to recover from an injury. While retaliation is unlawful in Oklahoma, it's not uncommon for employers to attempt the following retaliatory measures even if they cannot terminate your employment outright:
Reducing your wages

Demoting your job title

Negative transfers or reassignments

Applying unwarranted disciplinary action

Issuing poor performance reviews

Using threats of adverse workplace actions or intimidation
If your employer engages in any of the above retaliatory tactics, you should consult with your Oklahoma Workers' Compensation lawyer promptly. Retaliating against an employee's valid claim for compensation may leave an employer liable for a lawsuit.
Contact an Oklahoma City Workers' Compensation Attorney Today
Hiring a workers' compensation lawyer from the very beginning of your work injury case is important. An attorney can guide you through the legal process while defending and protecting your rights. At Dan Davis Law, we care about workers in our community and work tirelessly to help injured employees ranging from brain injuries to slip and fall accidents in Oklahoma City collect the financial compensation that they need and deserve. We can help you and your family pick up the pieces and move on after a work-related injury in Oklahoma City. Discuss how our workers' compensation lawyers can help you today. Request a free consultation here or by calling (405) 930-4210.