Oklahoma City Wrongful Death Lawyer
Losing someone close to you is extremely painful and traumatic under any circumstances. However, if someone else caused your loved one's death, it can be even more difficult to cope. While nothing will ever make up for the loss of a loved one, filing a wrongful death lawsuit in Oklahoma can bring a wrongdoer to justice, honor the memory of your loved one, and help your family remove the financial burden of losing someone.
At Dan Davis Law, our Oklahoma City injury attorneys fight for families in Oklahoma City and the surrounding area. Our goal is not only to achieve maximum financial compensation for your losses but to give your family everything that it needs during this difficult time. If someone you loved recently passed away due to the wrongful acts of another person, please call Dan Davis Law. Our Oklahoma City wrongful death lawyers offer free case consultations with no obligation to hire us.
Oklahoma City Wrongful Death Resources
To immediately access any section of this page, please click the corresponding link below.
Why Choose The Dan Davis Law Firm?
Meet Dan Davis
How Does A Wrongful Death Attorney Help?
What's Wrongful Death?
Wrongful Death Compensation
Who Can File A Wrongful Death Case?
Creating A Wrongful Death Lawsuit
Common Causes of Wrongful Death In Oklahoma City
Wrongful Death Lawsuit vs. Criminal Prosecution
Wrongful Death Claims vs. Survival Action
Wrongful Death FAQs
Areas We Serve
Contact Dan Davis Today
Why Hire An Oklahoma City Wrongful Death Attorney From Dan Davis Law?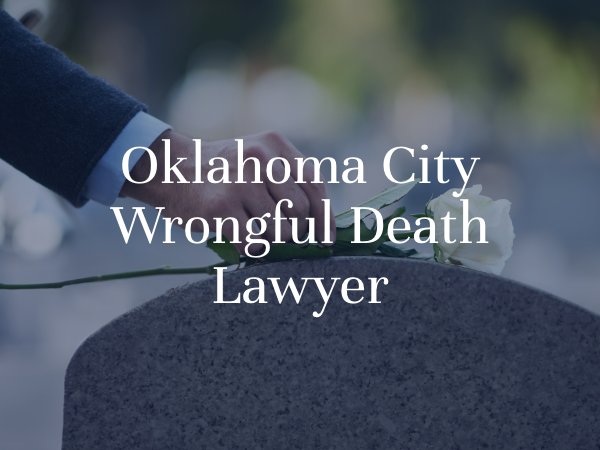 Oklahoma City attorney Daniel Davis is a skilled litigator with a proven track record of success. He provides dedicated advocacy for clients with a personal feel at a family-run law firm.
Our Oklahoma City injury lawyers are experienced, caring, compassionate, and attentive. We care about the families that we represent and go above and beyond to make sure their needs are met.
We don't charge attorney's fees on wrongful death cases unless we secure financial compensation for the client.
Meet Attorney Dan Davis – Wrongful Death Warrior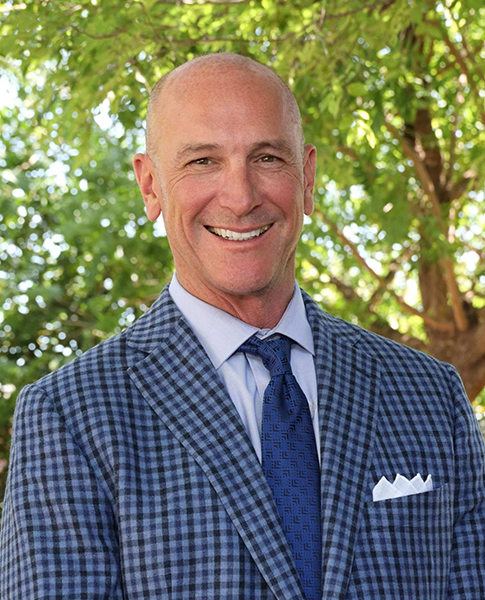 Attorney Daniel Davis is a skilled litigator who has been representing individuals injured as a result of negligence for over 30 years. He has a proven record for reaching favorable results for his clients through relentless and dedicated advocacy. He has earned a reputation for providing a personal feel to all of his clients, respecting their cases as they should be, and treating each person with dignity and respect along the way.
With a firm understanding of the laws in Oklahoma, Dan Davis knows what is needed to help build a successful legal strategy for his clients. You can trust that his experience sets him apart from the rest and goes a long way in helping his clients secure the maximum compensation they deserve.
How Can an Oklahoma City Wrongful Death Lawyer Help Your Family?
Wrongful death claims are especially difficult due to the nature of the loss that was suffered by surviving family members. You have enough to worry about while grieving a family member and planning a funeral; you should not also have to deal with an insurance company that is trying to take advantage of you. While an insurance company will want to minimize your financial recovery, your wrongful death attorney will work hard to get the results that your family needs and deserves.
After hiring a wrongful death attorney, you can focus on the future while your lawyer investigates the fatal accident, collects evidence, interviews eyewitnesses, and hires experts to build the strongest case possible. Your wrongful death lawyer can take care of confusing legal processes and filing requirements for you, including completing claims paperwork, submitting it by the deadline, and going up against a defendant in pursuit of maximum financial compensation.
You can expect your wrongful death attorney to:
Diligently investigate all aspects of your case

File all paperwork appropriately and in a timely manner

Identify all potential sources of compensation to maximize your recovery of damages

Manage all communications and negotiations with the relevant insurance company

Draft a compelling demand letter highlighting the liability of the party at fault and presenting a calculated list of your damages from the loved one's death including past, current, and future financial losses plus compensation for your grief and anguish

Negotiate aggressively with the insurance company for your rights and best interests 

Take the matter to a judge and jury in a lawsuit if the insurance company doesn't offer an ample settlement
A seasoned wrongful death lawyer in Oklahoma is your greatest ally in achieving justice for your lost loved one as well as the financial compensation your loved one would wish for you and those family members left behind.
What Is Wrongful Death? Do You Have a Case?
According to the Oklahoma Statutes, wrongful death is the death of a person caused by the wrongful act or omission of someone else, if the victim could have filed a cause of action for the same act or omission had he or she survived. In other words, if your loved one would have had the right to file a personal injury claim had he or she lived, your family most likely has grounds for a wrongful death claim. Most wrongful death lawsuits in Oklahoma are based on the claim that someone was negligent.
Negligence is the failure to act with proper care, resulting in harm, injury, or death to another person. Negligence has four parts:
Duty of care: The defendant(s) had a legal or ethical obligation to treat their loved one with care.
Breach: The defendant violated or did not meet the duty of care.
Causation: The defendant's breach of duty was the actual cause of your loved one's death.
Damages: Your family suffered losses for which you may seek compensation.
Some wrongful death lawsuits in Oklahoma City are not based on negligence but on other legal theories, such as breach of warranty and intent to harm. If a criminal attacked or assaulted your loved one with the intent to injure or kill, for instance, you may still be able to file a wrongful death lawsuit. A wrongful death case is a civil lawsuit that is separate from the criminal justice system.
Damages Available in a Wrongful Death Lawsuit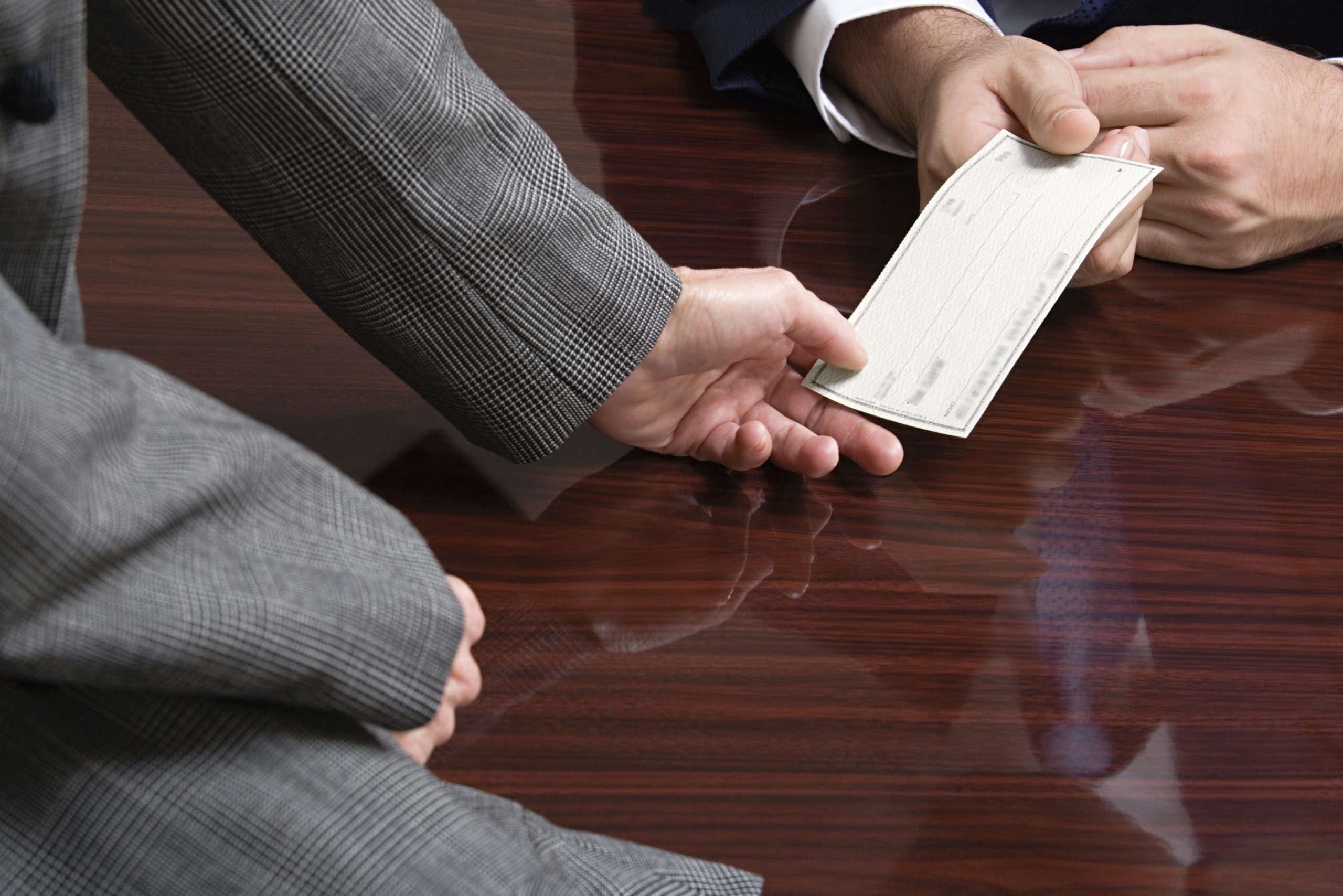 Most wrongful death claims settle out of court, but that doesn't mean you don't require a skilled and reputable lawyer. When you have representation by a law firm in good standing and with a reputation for aggressively advocating for their clients and winning, it helps cases to settle more quickly out of court.
Whether through a settlement or a verdict, common damages awarded in a wrongful death lawsuit include compensation for:
Medical and burial expenses

Loss of wages the decedent would have earned had they lived

Loss of benefits

Grief and anguish suffered by loved ones

Pain and anguish suffered by the decedent before death

Loss of consortium (romantic closeness and companionship)

Loss of the parent-child relationship, a child's future support, and child's love and companionship in the tragic event of a child's death
Who Can File A Wrongful Death Claim in Oklahoma?
In many states, any family member of a deceased person who died due to the negligence or recklessness of another may file a wrongful death lawsuit against that party. In Oklahoma, however, only the executor of a decedent's estate or their personal representative may legally bring a case to court. The court may appoint a representative for the deceased loved one if they didn't leave a will or name an executor. If a will does name an executor but the executor is unable or unwilling to serve in that capacity the court may appoint someone else, typically a close family member.
What to Do If You Know You Have A Wrongful Death Case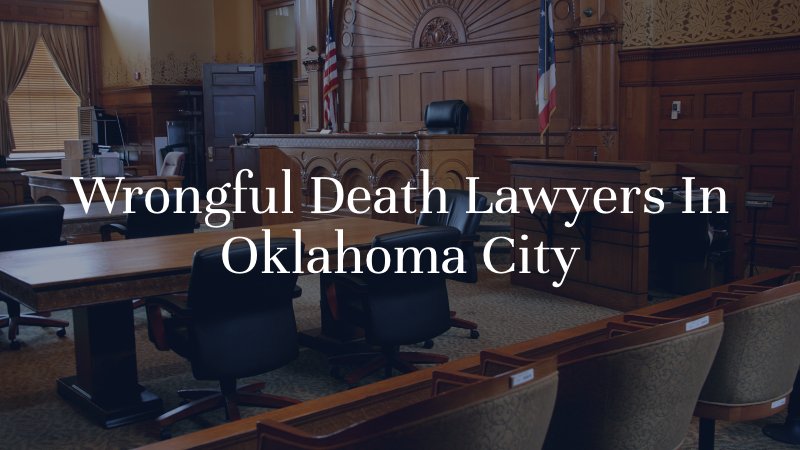 While all deaths feel wrong when you lose a loved one, if you find that your family member's death was preventable and occurred directly due to the action or inaction of a person, business, or other entity, you can take steps to maximize your chances of obtaining the maximum in compensation. Of course, you'll need to take some time to deal with your grief and anguish and honor the memory of your loved one before focusing on the legal aspects of their death, but when it's time to take steps to protect your family's future you should do the following: 
Save all medical bills from any emergency treatment or hospitalization that occurred before the death

Keep receipts related to the funeral and burial costs

Gather documents to show the amount of income the family member earned as well as their retirement contributions and any healthcare benefits their job provided for your family

Obtain copies of the police report or accident report

Reach out to the Oklahoma City wrongful death attorneys at Dan Davis Law to represent you in your claim
You shouldn't have to go it alone when dealing with the aftermath of a loved one's untimely and preventable death. A wrongful death attorney from Dan Davis Law can fight for your rights while you fight to overcome your grief and move forward.
What Are Causes of Wrongful Death in Oklahoma City?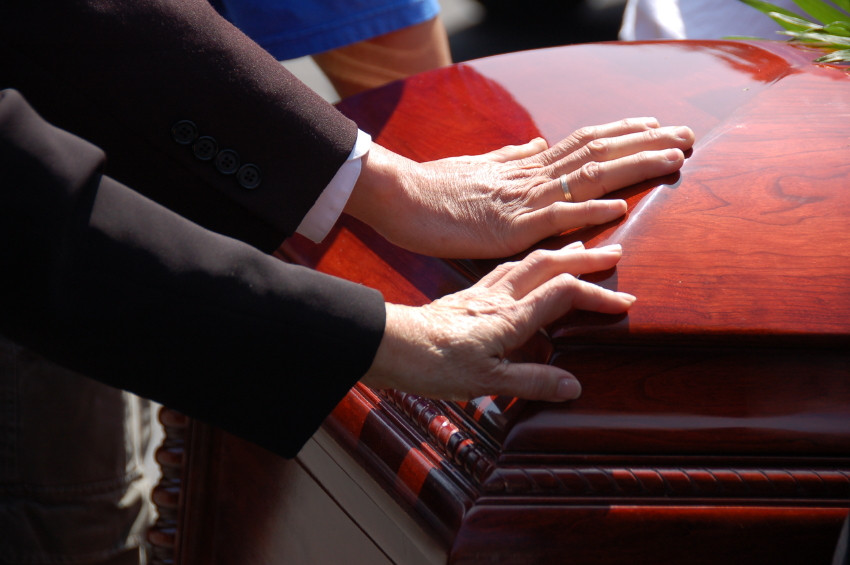 Any type of preventable accident or incident in Oklahoma that results in death could be grounds for a wrongful death lawsuit. If there are signs that the fatal injury or illness could have been prevented with a reasonable amount of care, such as an employer maintaining a safe workplace for employees or a product manufacturer preventing a dangerous defect, surviving loved ones may be eligible for compensation.
Some of the most common accidents involved in wrongful death claims in Oklahoma include:
Car accidents
Defective products
Medical malpractice
Acts of violence
Traffic accidents involving cars, trucks, motorcycles, and pedestrians are the most common causes of wrongful death claims in Oklahoma City. Sadly, drivers who are impaired, distracted, or speeding take the lives of others in their hands when they get behind the wheel.
Medical malpractice is another all-too-common cause of wrongful death in Oklahoma. One research study indicates as many as 250,000 deaths result from medical malpractice each year in the United States. Stunningly, this makes medical mistakes the third leading cause of death. Violence is another all-too-common cause of wrongful death. When a death occurs from violence, a civil case for liability proceeds independently of any criminal charges and can move forward regardless of whether or not there is a conviction in the criminal case.
Every day, the reckless and negligent acts of others in Oklahoma inflict fatal injuries on victims. At Dan Davis Law, we advocate for justice on behalf of those who can no longer speak for themselves. We are passionate about holding wrongdoers accountable. Our Oklahoma City accident lawyers can help you and your family understand your legal rights after any type of fatal incident in Oklahoma City with over 25 years of experience litigating wrongful death claims.
How a Wrongful Death Lawsuit Differs From a Criminal Prosecution
Unlike a criminal prosecution, a claim of wrongful death does not result in a prison sentence or penalty other than the possibility of punitive damage awards paid from the defendant to the deceased person's family or estate. While criminal charges require proof of the party's guilt beyond a reasonable doubt, a wrongful death suit requires only a preponderance of the evidence to show that the wrong-doer is liable. You can file a civil case for wrongful death even when the defendant also faces criminal charges for the same act.
In some cases, criminal charges aren't applicable for an act of negligence resulting in wrongful death. In that case, not only does a wrongful death lawsuit help the victim's family achieve financial compensation and monetary damages, but it's also a form of justice. This is especially true when a decedent's family receives an award for punitive damages, a monetary amount meant to discourage the defendent and others from committing the same act of negligence or misconduct that resulted in the tragic death.
Wrongful Death Claims vs. Survival Action
When a loved one tragically dies as the direct result of another's negligence or wrongdoing, their survivors may file a wrongful death claim to ease the financial burden and to compensate for the emotional pain and anguish caused by their passing. This is different than a survival action. Family members may file a survival action in cases where a loved one died within two years of an accident even if their death was unrelated to the accident. Unlike a wrongful death lawsuit, the family member files a survival action on behalf of the decedent for anything they could have claimed for themselves had they not passed. Survival action claims demand compensation for both economic and non-economic damages and the settlement or award goes to the deceased's estate and passes to heirs through a will or through Oklahoma's intestacy laws rather than directly to a spouse or the closest relative as they do in a wrongful death claim.
Oklahoma City Wrongful Death FAQs
What Are The Wrongful Death Laws in Oklahoma?
In Oklahoma, only the personal representative or executor of the deceased individual's estate has the right to file a wrongful death claim with the civil courts. This party will represent all beneficiaries or heirs of the decedent who may be entitled to financial compensation. If the decedent did not name a representative prior to death, the courts will appoint one.
The representative only has as long as the statute of limitations in Oklahoma (§12-1053) gives to file a wrongful death lawsuit. This law changes from state to state. In Oklahoma, it is two years from the date of the person's death. If you wait longer than two years, you will most likely give up the right to recover any financial compensation for wrongful death.
Does Oklahoma City Have a Cap on Wrongful Death Claims?
When calculating non-economic damages like grief and anguish, loss of companionship, loss of consortium, and emotional trauma after a wrongful death, the state of Oklahoma no longer imposes a limit or cap on the amount of money in damages loved ones can seek in their claim. In 2019, Oklahoma courts ruled that the previous cap of $350,000 on non-economic damages in wrongful death cases was unconstitutional.
While financial compensation for intangible damages like grief and anguish won't erase the pain or bring the loved one back it can help provide a financial cushion for those left behind as well as a sense of justice for family members.
Are Wrongful Death Damages Taxable In Oklahoma City?
As in other types of personal injury claims, most wrongful death compensation is not taxable income under either state or federal law. Settlements or court awards for injuries are excluded from taxation under U.S. tax codes. However, if you gained an amount for punitive damages, it's considered taxable income since punitive damages are intended as a punishment to the wrongdoer and a deterrent for repeat behaviors and not as compensation for injuries or death. Courts only award punitive damages when the wrongful death was caused by particularly egregious actions by the party at fault rather than by negligence or a mistake. You might also have taxable income from your claim under the following circumstances:
If you accumulated interest on the amount of your judgment during the time between the filing date and the date you received your check, then the interest is taxable income

If you had no physical injuries and your claim was awarded for emotional damages like PTSD or emotional distress
Your Oklahoma City wrongful death lawyer can help you determine if any portion of your compensation is taxable income.
How Long Do Wrongful Death Cases Take?
It's normal to wish for quick financial relief and prompt justice for a loved one lost due to someone else's negligence, reckless behavior, or wrongdoing, but depending on the circumstances of your case, it could take months or even years to resolve your claim. Oklahoma allows up to two years from the date of the death to file a wrongful death lawsuit. Your attorney will attempt to gain your compensation in a settlement through negotiations with the appropriate insurance company first. Negotiations begin after crafting a compelling case through an investigation and evidence-gathering. Then your attorney will draft a strong demand letter to the insurance company of the party at fault for the death. Only if the insurance company doesn't adhere to good faith practices and denies or minimizes your claim will your attorney file a lawsuit within the two-year statute of limitations. 
Though lawsuits require a more lengthy process, court awards from lawsuits are often higher than the amount you'd gain in a settlement.
Areas We Serve
We serve all over Oklahoma, including:
Edgemere Park | Crown Heights | Mesta Park | Heritage Hills | Crown Heights-Edgemere Heights | The Village | Nichols Hills | Paseo Arts District | Uptown 23rd District | Lincoln Terrace | Jefferson Park | Asian District | Paseo | Film Row | Deep Deuce | Midtown | Bricktown | Automobile Alley | Capitol Hill | Plaza District | Classen-Ten-Penn | Wheeler District | Mesta Park Historic District | Stockyards City | Western Avenue | Adventure District | Windsor District | SOSA (South of St. Anthony) | Gatewood |
From the moment I had my car accident, I knew I was going to need a lawyer on my side because one of my children had gotten hurt in the same accident. I contacted The Dan Davis Law Firm and they let me know from the beginning they were going to take care of my family. I am very pleased with all the hard work and compassion I received from this Law Firm. The receptionists, my lawyer, Mr. Kelliher, and his assistant, Ashley, handled and took care of my case. I cannot recommend them high enough. – Lulu
Contact The Oklahoma City Wrongful Death Lawyers At Dan Davis Law Today
A wrongful death claim is about more than just getting the money that your family needs to pay for related bills and losses. It is a way to get answers and closure for your loved one's unexpected passing, as well as to shed light on dangerous or negligent parties in your community. At Dan Davis Law, our Oklahoma City injury attorneys hope to bring your family greater peace of mind by taking over the legal process and fighting for positive results on your behalf.
Learn more about lawsuits and how our attorneys can help you by requesting a free, zero-obligation consultation at our local Oklahoma City law office today. Contact us or call (405) 930-4210 to reach us.